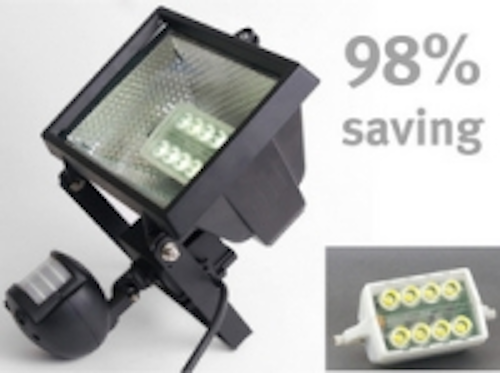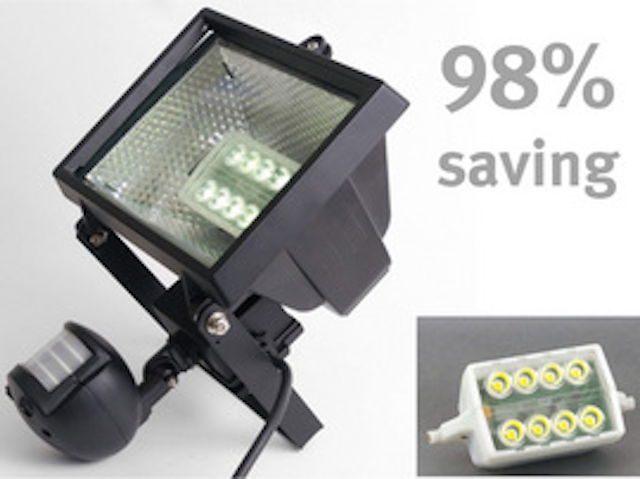 Date Announced: 29 Nov 2010
Lightbulb plc has announced an exclusive partnership with Elydees for sole UK rights to their newly announced product, the WattBeater.
The Wattbeater is a retrofit LED bulb for outdoor security lamps, typically with 500w halogen lamps installed currently. Lightbulb plc claims 98% power savings, a payback in less than 12 months, and approval from the Lighting Association, who have verified the product claims.
With no installation or wiring requirement, and a potential saving within the UK alone of over £600m per annum, Lightbulb pls's Managing Director claims the WattBeater is "one of those rare ocassions in LED lighting where a decision making process is all but redundant. It works, it will pay for itlself in a year, and is guaranteed for 5 years. No wiring, no fitting, no problem. Just pure energy and cost savings - it is a no-brainer."
Lightbulb plc is an approved supplier to all major wholesalers for other lighting products, such as their extremely popular T8 LED light fittings. They will publish a full availability list in January at
www.lightbulb.co.uk
.
Contact
Stewart Cowie Lightbulb plc
E-mail:sales@lightbulb.co.uk
Web Site:www.lightbulb.co.uk