Everlight introduces the new Hong LED series
Nov 11th, 2010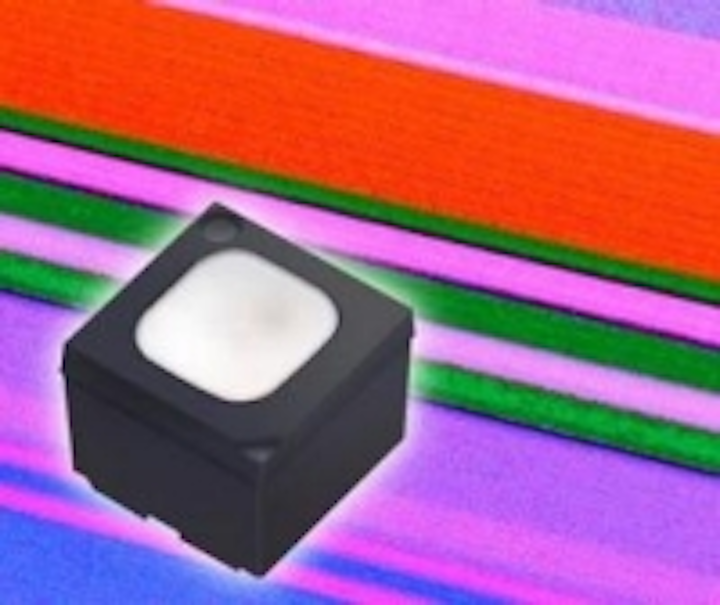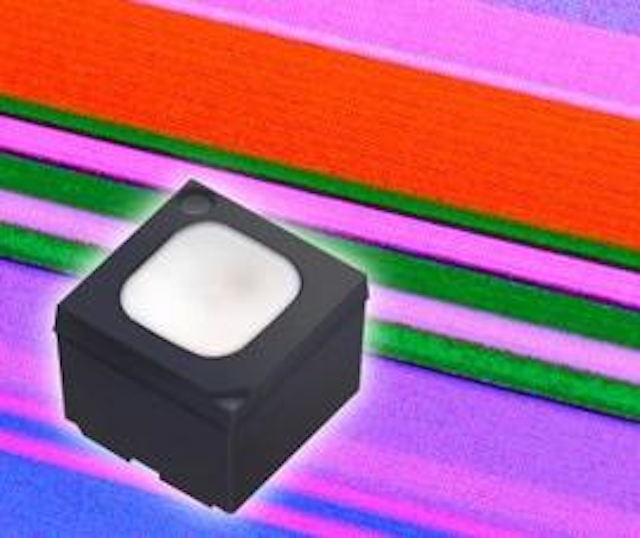 Date Announced: 11 Nov 2010
Tucheng, Taipei - Everlight Electronics today announces a new full color surfaced mounted optoelectronics component - the Hong LED Series-HNB503 especially for outdoor LED signage display applications. The Hong series-HNB503 SMD LED is much smaller than Lamp LED components (Dip Type) which are usually used for outdoor signage application. With its compact size, HNB503 is ideal for applications with limited PCB space in order to achieve compact packing density, and allows for brighter signage displays using LED technology.
It is customary for designers to choose Red, Green and Blue Lamp LEDs (Dip Type) as the light source for outdoor LED signage board because usual SMD packages are not designed for outdoor conditions like moisture. However, the pixel pitch of a Lamp LED is always large with low density which is only useful at longer viewing distances.
The Hong series- HNB503 package provides a perfect solution when users need a clear view LED signage display with any size board with 3 in 1 full color SMD LEDs which offer smaller pixel pitch between two LEDs to create a high density and better resolution LED display. The HNB503 improves viewing of the signage from various angles with its 120 degree viewing angle. Besides, the HNB503 is the only SMD package ideal for outdoor signage applications in moisture sensitive environments. Its taller package height of 4.0mm allows signage display manufacturers to more efficiently perform the glue process of their PCBs and seal against moisture.
The luminous intensity of the Hong series-HNB503 is higher than general full color SMD LEDs in order to meet higher mcd requirements of the outdoor signage market. Besides, HNB503 is produced with a black housing that can increase the contrast of the screen.
Everlight is fostering closer working relationships between our R&D, Sales and Marketing teams to meet and exceed our customer's expectations in both product offering and technology. Hong Series is expected to satisfy the fastest-growing market of outdoor and indoor LED signage display globally.
About Everlight Electronics Co. Ltd.
Everlight Electronics Co., Ltd. was founded in 1983 in Taipei, Taiwan.
Playing a critical role in the formation of the global LED industry, the company is rapidly ascending to become a leading supplier due to its dedication to certification, R&D, production, quality, marketing and global customer service. Everlight provides a diverse product portfolio consisting of High Power LEDs, Lamps, SMD LEDs, LED Lighting Modules, Digital Displays, Optocouplers and Infrared Components for various applications. Today, Everlight is a global company with over 6,400 employees based in China, Hong Kong, Japan, Korea, Singapore, Malaysia, India, Germany, Sweden, U.S., and Canada.
Contact
Beate Jungwirth Everlight Electronics T: +886 2 2267 2000 Ext: 5567 beate.jungwirth@everlight-eu.de
E-mail:pr@everlight.com
Web Site:www.everlight.com