SemiProbe announces new Solar Research Probe System
Nov 8th, 2010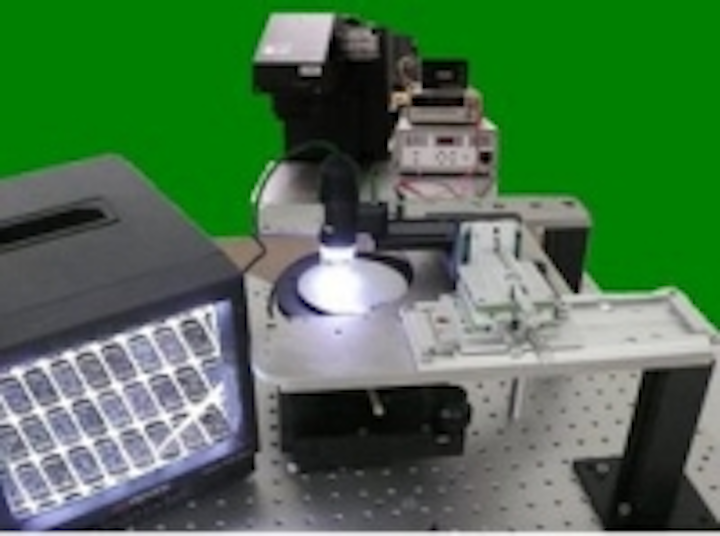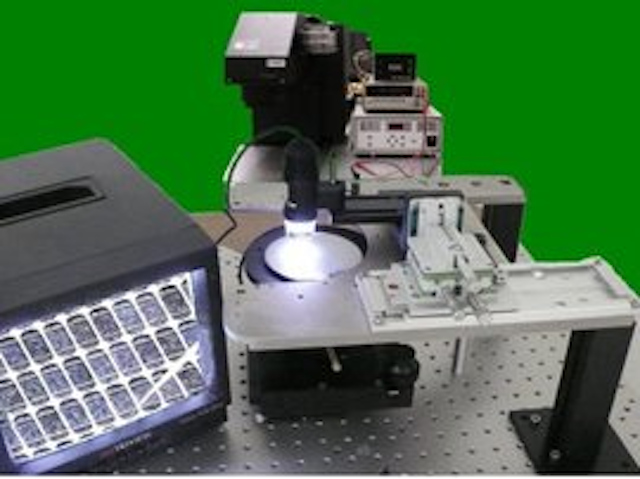 Date Announced: 08 Nov 2010
SemiProbe has developed a new low cost solar cell probe system for research applications. Built on the modular patented Probe System for Life™ (PS4L) platform, the system allows users the flexibility to configure their test instruments to best suit their experiments. The video microscope slides into position for probe placement and out of the way to bring in an overhead solar simulator.
SemiProbe provides manual and semiautomatic probe systems for solar cell research applications primarily focused on characterizing materials and finished solar cells.
The flexibility of the PS4L platform allows users to modify their system as their test structures and procedures change. According to Mostafa Daoudi, VP of Engineering, "This platform allows us to provide custom probing configurations in a few weeks and with unsurpassed flexibility. The PS4L system continues to gain widespread acceptance in meeting the flexibility requirements of research and production disciplines from microelectronics, material science, biological and more."
Modularity requirements, time to market pressures and limited research funding has all contributed to making the PS4L the ideal probing platform. The same system can be perpetually field upgraded as needs and budgets change.
About Us
SemiProbe is a global supplier of innovative probing and inspection equipment for microelectronics, photovoltaics, optoelectronics, MEMS, biotechnology, chemistry, microfluidics, and nanotechnology. We provide industry with modular and high quality technology to insure confidence in the test and inspection results and to significantly help lower overall costs. SemiProbe works with leading R & D Centers globally to develop next generation equipment and then follows the product test requirements to produce full production solutions. SemiProbe offers a line of manual, semiautomatic and fully automatic systems and a complete line of accessories. The company is based in Winooski, VT USA.
More information about SemiProbe may be found by calling (802) 860-7000.
Contact
For More Information please contact: Don Feuerstein don@semiprobe.com (203) 264-8397
E-mail:don@semiprobe.com
Web Site:www.semiprobe.com