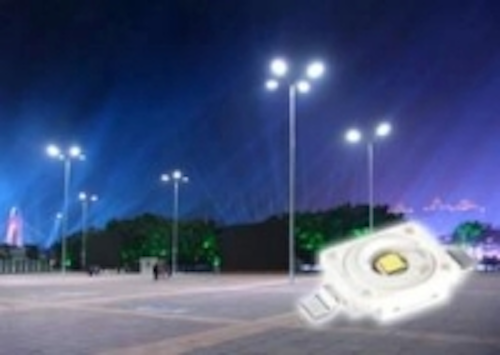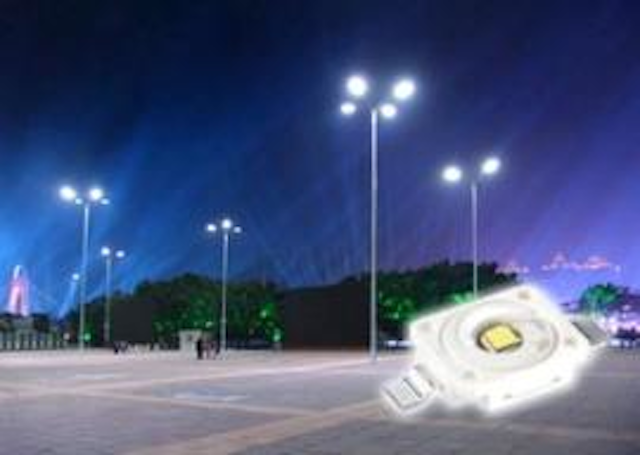 Date Announced: 12 Nov 2010
LED lighting brings uniform illumination to the Zhujiang New City Central Business District (CBD) in the city of Guangzhou in time for the Asian Games in China. On centre stage are OSRAM Opto Semiconductors' Golden DRAGON Plus LEDs, installed in the street & parking lamps of the Haixinsha People square in Lin Jiang Road where the Asian Games will be unveiled. These LED lamps will provide an evenly illuminated environment for pedestrians and for drivers in the parking lot.
Haixinsha is the largest public plaza in Guangzhou, measuring 170,000 square metres. OSRAM's Golden Dragon Plus LEDs were chosen for their good viewing angle and high lighting performance. With a viewing angle of 170∘and luminous flux of 116 lm at 6000K at an operating current of 350 mA and up to 273 lm at 1000 mA, these LEDs enable uniform and high efficiency lighting in such an expansive area.
These LED lamps were installed by Guangdong Zhonglong Communications Technology. Last year, Zhonglong has already installed LED street lamps using OSRAM's Golden DRAGON Oval Plus LEDs in the Zhujiang New City CBD. Following the success of the previous project, the company started several others, including the one in Haixinsha Plaza.
"LED is once again proven to be the new generation of light source," said Mr Chen Ben, General Manager of Guangdong Zhonglong Communications Technology Ltd.. "As the Opening and the Closing Ceremonies will take place in Haixinsha Square area and thousands of visitors will witness the benefits of LEDs in general illumination, we hope this will drive the adoption of LEDs in other applications."
The Golden DRAGON Plus series are specifically designed for general illumination applications. The long lifetime in the range of 50,000 hours make them ideal for outdoor lighting, as they require very low maintenance and thus cause minimal disruption to traffic.
"OSRAM is extremely proud to help light up the roads leading to this major event," said Kai-Chong Cheng, Marketing Director of OSRAM Opto Semiconductors Asia Ltd.. "We understand the importance of uniform lighting in street lamps and therefore have developed products which can meet this requirement. Our ThinGaN chip technology not only enables products with long lifetime but also small form factor and low energy consumption, making LED becomes a viable and cost effective light source for outdoor applications."
Since the launch of "10 Cities, 10,000 LED Lamps" in China, local governments are using LEDs in new roads. Among them, the Guangdong provincial government has also started its "10,000 LED lamps in 1,000km" project. It proves that the country is leading the momentum of LED street lighting applications.
Contact
Product & Technology Enquiry: prasia@osram-os.com
E-mail:prasia@osram-os.com
Web Site:www.osram-os.com