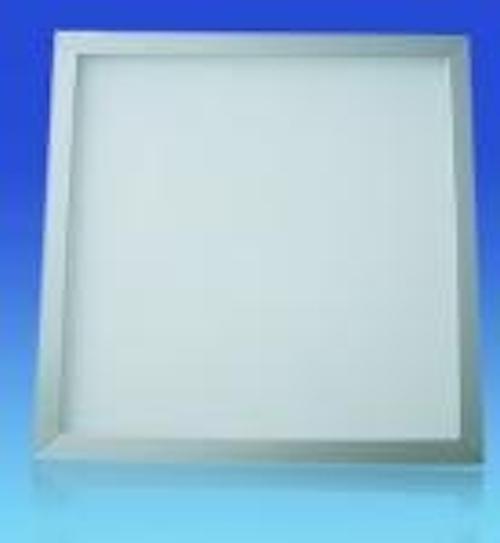 Date Announced: 22 Nov 2010
We are professional LED panel lights manufacturer and supplier for Phillip Grille lights replacement or T8 fluorescent tube replacement. All of our LED panel lights are UL listed, CE and RoHS certified.
LED Panel lights 600X600mm
Product Features:
1) High quality 3528 SMD LED as light source
2) Aluminum alloy by anodic oxidation
3) Great energy saving: it saves over 50% power consumption than traditional T8 or T5 fluorescent light
4) Much lower surface temperature than fluorescent T8 or T5
5) Even and Soft light beam, without the feeling of dazzling, greatly reduced the harm to eyes
6) Long life span: normally over 50,000 hours, or 17 years if 8 hours per day which is over 10-20 times over normal incandescent lamps.
7) Environmental friendly: it saves over 80% power consumption than incandescent light or 50% than T8 or T5 fluorescent light
8) Solid-state, high shock or vibration resistant
9) No flickering. No UV or IR radiation
10) Compliant with CE, Rohs and UL certificates
11) Mininum Two-year Warranty
Applications:
Direct replacement of traditional T8 fluorescent light or Phillip Grille light; can be hanged from the roof or mounted into roof or wall or surfaces of any other objects.
Widely used in commercial or home indoor lighting such as supermarket, conference room, exhibition hall, hotel, office, etc..
Technical Descriptions:
Panel Size: 600x600 mm.
LED QTY: 700 pcs
LED type: SMD (3528)LED from Epistar.
Emitting Colors available: White, Warm white
Operating voltage: DC 55~75V
Power consumption: 42 W
Light-emitting angle: 120°
Life: ≥50000 hours
Contact
Hai Chang Industrial Co.,Ltd. Add: No.8,Wei Tai Road,Shi Yan Town,Bao'an,Shenzhen,Guangdong,China. TEL: 86-755-29173570 FAX: 86-755-29410618
E-mail:info@haichanglight.com
Web Site:www.haichanglight.com