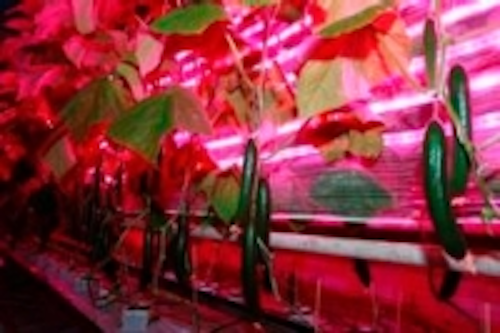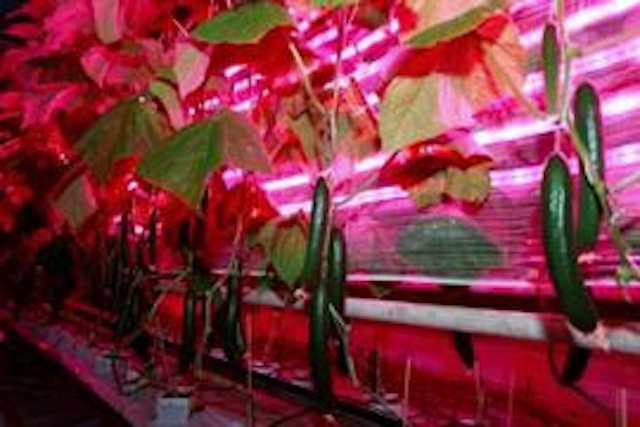 Date Announced: 18 Nov 2010
In Honkajoki, Finland, millions of pieces of OSRAM Opto Semiconductor's TopLED LEDs are used in horticultural lighting system by Netled Oy. They are designed and installed in a curtain structure of 10 strips that measure 25 meter in length each, replacing HPS lamps that are traditionally deployed in greenhouses. By creating the right wavelengths and intensity, these lighting installations are expected to achieve up to 60% energy savings.
High Pressure Sodium (HPS) lamps are widely used in horticulture to create the right environment for plants to grow in the dark season. A typical one hectare greenhouse using HPS lamps will consume around 10,000 Mega Watt Hour of electricity per year. "Based on some researches, we found that only 7% of the light created by HPS lamps is absorbed by the plants. Much of the energy is wasted by inefficiencies. By converting into LED lighting, energy saving can be achieved immediately. In the case of lettuce grown in a greenhouse, energy consumption can even be reduced by 20% to 30%," Said Niko Kivioja of Netled Oy.
Furthermore, the curtain structure (patent pending) exciting plants growth with less energy consumed will also reduce the "light pollution" in the skyline, which is an issue in high density population areas around the northern territories and Asia.
In addition, certain wavelengths and color temperature can make the fruit amount, weight or biomass grow faster based on the recent studies. By using more predefined light for example in tomato growing the joules spent per kilogram of vegetables is reduced. With cucumbers the yield can be increased by more than 20%, the vegetable quality is improved, and the production season will be lengthened.
"The electricity price, climbing more than 15% in Finland per year, will place the food industry into enormous reformation in years to come," said Niko Kivioja of Netled Oy. "Netled is contributing for the change by providing affordable solution to decrease the lighting expenses of the horticultural production."
Greenhouse cultivation is becoming more important. Profitable and high demand plants have become more and more cultivated through greenhouse farming. The total area of greenhouses in Scandinavia is 1,400 ha, less than the 2,000 ha in Canada and 2,100 ha in Japan. Furthermore, there is a huge market potential for LED lighting in the Nordic countries, central Europe, and in Canada due to a significant period of darkness.
"The LED installation in Honkajoki has important implications for greenhouse farming in Scandinavia," said Kai-Chung Cheng, Marketing Director of OSRAM Opto Semiconductors Asia Ltd. "It also proves that the features of LED such as small form factor, high efficiency and long life span provide flexibility for lighting designers to make their ideas into reality."
The project is initiated by Netled Oy on research and promotion, and Amity on design and development, while the lighting system is manufactured by BCM in Malaysia.
Contact
OSRAM Opto Semiconductors Asia Ltd. Betty Lee Tel: +852 3652 5642
E-mail:betty.lee@osram-os.com