10.98 watt outdoor solar powered LED spot light
Nov 6th, 2010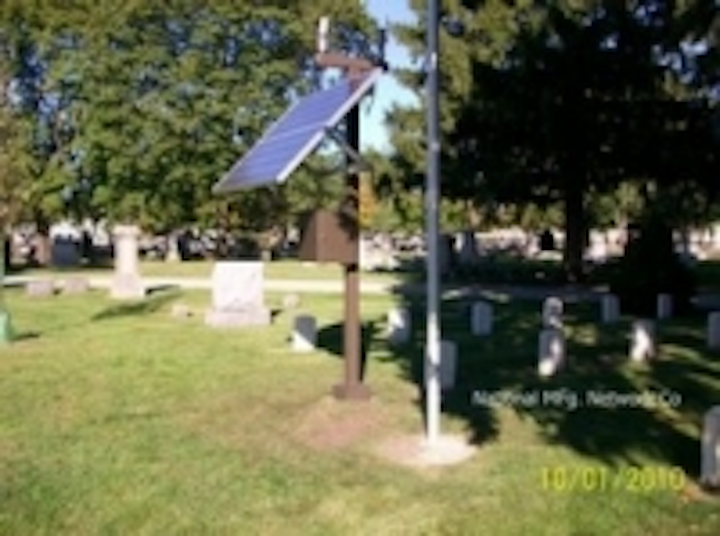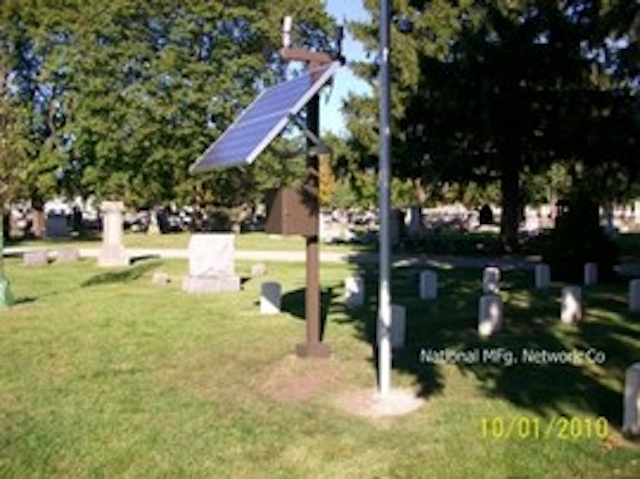 Date Announced: 06 Nov 2010
NMNC was asked to help out with a low voltage Solar lighting system for the VA Cemetery in WI.
The off the shelf lighting fixtures consumed too much wattage for an economical solar package. NMNC started with the basics and consulted the end user what the parameters and constraints were. The flag was 60 foot high and 20 foot wide so we went to work and started designing a fixture that could be a great fit along with a well designed heat sink to keep the LED at the optimum operating temperature. The testing came out with the perfect amount of illumination and spread. The LED fixture is 12 volts and consumes 10.98 watts with an illumination spread 12ft X 12ft from with a narrow beam lens from 60ft.
The N-10.9w-F-PM is precision machined 6061 T6 Aluminum and can be adjusted 180 degrees and can rotate 360 degrees. The 1/8" thick LEXAN lens is vandal proof and can withstand hail. The fixture is TIG welded with precision machined connectors and all Stainless Steel Hardware. NMNC uses the best quality LED's on the market by CREE.
The solar system was a joint venture with Power Up Corporation Inc. and sized for a 5 day battery backup solar system.
Contact
Orlando Vargas
E-mail:ovargas@natlmn.com