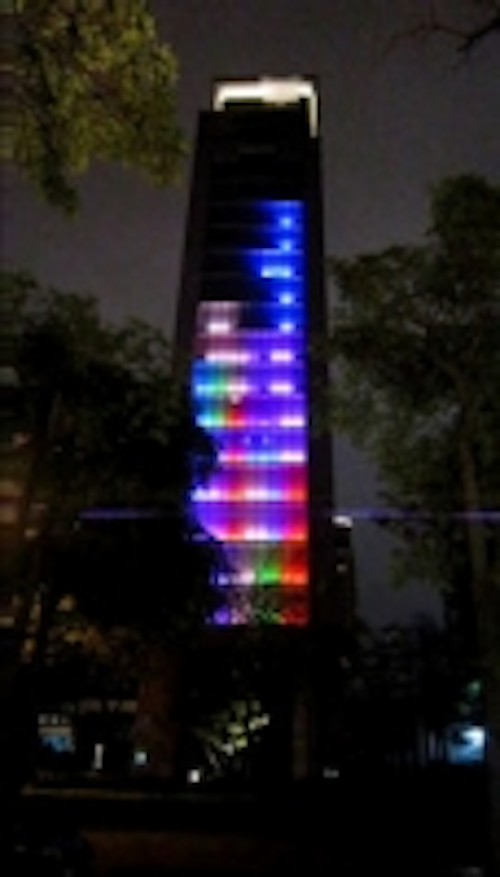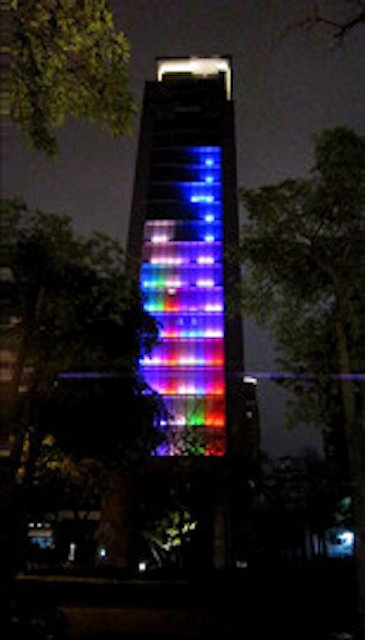 Date Announced: 29 Nov 2010
Completed in March, 2010, a fabulous residential building set in the heart of downtown, Taichung. Located on Taichung City Civic Center, Hui-yu residential building just next to the civic center plaza and walk in five minutes to the department store and nearby supermarkets.
In contrast to the traditional-styled design of the residential building, the exterior of the building is illuminated in eye-catching colors. Using ARC's lighting control solution with 256-PXL DMX Lighting Controller (ARC3010-B0), DMX Driver (ARC3610-W), the traditional residential building becomes a colorful art at night.
As the customer's multi demanding needs to save the cost and have the various light scenes, select ARC controller in accordance with the driver to reach the requirements. In addition, ARC exclusive lighting effect software helps to create the colorful lighting effect. It is a unique lighting solution which creates a particular experience for the residential building.
Product Used:
1.256-PXL DMX Lighting Controller (ARC3010-B0)
2.3-Channel DMX Constant Voltage Driver (ARC3610-W)
3.Light Show Editing Software (LightShow Pixel)
ARC Lighting Corp. is designed to the customized intelligent lighting system for each customer. If you need further information, you are welcomed to contact us directly.
Contact
ARC SOLID-STATE LIGHTING Joyce Chen TEL : +886-8227-8217#613
E-mail:joycechen@arclight.com.tw
Web Site:www.arclight.com.tw