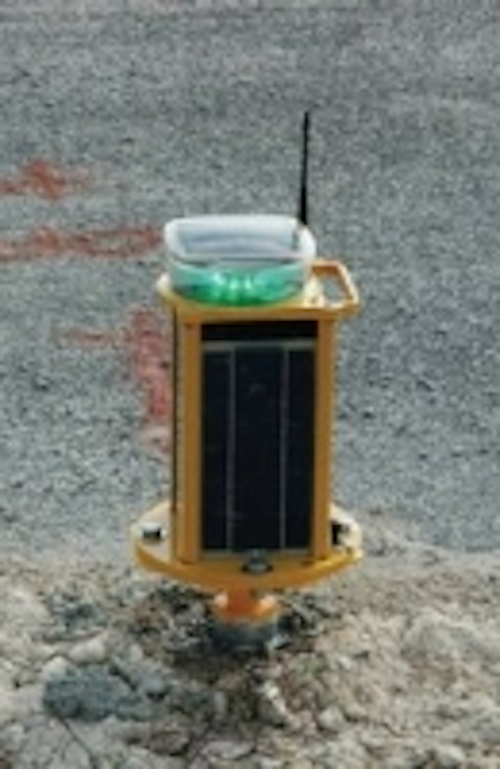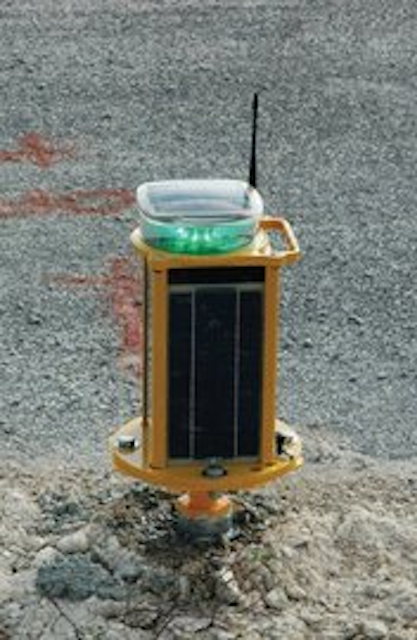 Date Announced: 04 Jan 2010
Airfield lighting technology provider ADB Airfield Solutions, LLC and solar technology provider Carmanah Technologies (TSX: CMH) have teamed up to provide a line of solar-based LED airfield lighting for ADB. The arrangement will augment ADB's line of airfield lighting products with a range of solar-powered LED lighting alternatives. Formerly part of Siemens AG, ADB Airfield Solutions is widely recognized as a market leader in airfield visual guidance and ground lighting systems.
As a stand-alone lighting option, Carmanah solar-powered airfield lights can be quickly and easily deployed to challenging locations where the electrical infrastructure is incomplete or non-existent. The combination of ADB LED products and Carmanah solar power management technology will also enable the deployment of fully compliant lighting systems using solar as either the primary or as a back-up power source. According to Steve Rauch, ADB CEO, the addition of Carmanah's solar-powered aviation technology will provide ADB customers with a comprehensive range of lighting alternatives.
"Solar-based lighting is a fast-growing requirement in the aviation industry," said Rauch. "We're pleased to extend this solar technology to our customers as part of a full range of fixed and portable airfield lighting options."
According to Ted Lattimore, Carmanah CEO, the opportunity to work alongside ADB in this capacity offers considerable benefits for both businesses and their customers. "ADB's commitment to customer satisfaction is well known throughout the industry," said Lattimore. "I'm confident Carmanah's industry-proven technology will only strengthen that bond by delivering the type of powerful, time-tested technology that ADB customers have come to expect."
ADB Airfield Solutions has been a significant innovative player in the airfield lighting sector since its establishment in 1947. More than 2,000 airports around the world have been equipped with systems from ADB.
With more than 250,000 solar-LED lights deployed worldwide, Carmanah solar-powered aviation lights are installed at some of the world's busiest airports, including Chicago O'Hare, Dubai, London Gatwick and Toronto Pearson international airports. For more information, visit www.carmanah.com.
About ADB Airfield Solutions, LLC
ADB is the world's leading airfield lighting technology company in the FAA and ICAO markets providing advanced, integrated and sustainable solutions for visual guidance. With a world-wide presence for more than 60 years, ADB differentiates itself by offering an innovative portfolio and expertise which sets standards in safety, performance and quality that is supported by unparalleled levels of customer service. ADB is trusted as the preferred partner for airside operations. For more information about ADB, visit www.adb-airfieldsolutions.com.
About Carmanah Technologies Corporation
As one of the most trusted names in solar technology, Carmanah has earned a reputation for delivering strong and effective products for industrial applications worldwide. Industry proven to perform reliably in some of the world's harshest environments, Carmanah solar LED lights and solar power systems provide a durable, dependable and cost effective energy alternative.
Carmanah is a publicly traded company, with common shares listed on the Toronto Stock Exchange under the symbol "CMH".
Contact
877-722-8877
E-mail:info@carmanah.com
Web Site:www.carmanah.com