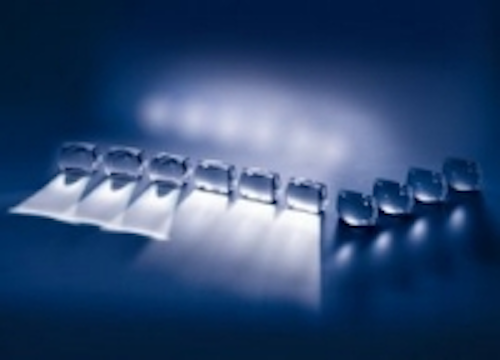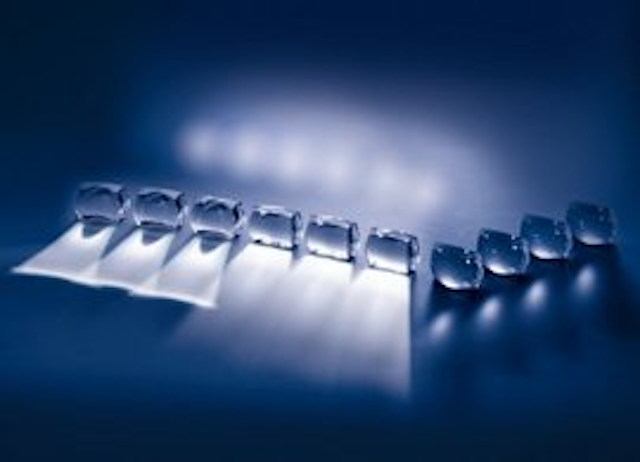 Date Announced: 06 Jan 2010
"Turning Ideas into Components" is the slogan Docter Optics has chosen for Photonics West 2010. After all, more and more companies throughout the world are discovering the benefits of the unique production processes that enable Docter Optics to turn virtually any optical design idea into concrete reality. Based in Germany and the U.S., Docter Optics has developed molding processes that permit economical production of glass components with complex optical geometries in any desired quantity.
That makes Docter Optics not only the world's No. 1 supplier of projection lenses for automobile headlights, but also the choice of preference for applications that call for larger quantities of free-form lenses, aspheres, light pipes, mirrors, arrays or prisms that feature reliable quality. And that's why the company's list of references includes the names of well-known manufacturers in the areas of solar energy, biometrics, illumination, laboratory instrumentation, aviation and measurement technology.
Most recently, Docter Optics has leveraged its technology to secure a leadership position in the design, development and production of custom secondary concentrators for CPV (Concentrating Photovoltaics) systems since manufacturers of solar systems prefer to use optical glass components. The reasons why are obvious: glass can be virtually completely recycled, it's long-lasting and, unlike many plastic materials, it does not become cloudy when exposed to UV or IR radiation. Glass is also unaffected by extreme fluctuations in temperature or cleaning processes, impervious to alkali and acid solutions and exceptionally scratch-resistant. That makes glass the ideal material for use in modern solar power systems, which are expected to deliver a high level of efficiency (intensities of 500 to 1,000 suns) and at
the same time require low maintenance and permit economical operation over the long term.
Of course, another important reason why so many manufacturers prefer components from Docter Optics is that the company covers the entire value chain, including everything from optical design to prototyping and economical industrial-scale production, and also offers customers the benefit of an intelligent logistic system.
Visitors to Booth No. 1027 in San Francisco's Moscone Center can count on competent advice and support. Our top technical and senior management will be on hand Photonics West from January 26 through 28, 2010. They'll have the answers to any questions you might have on optical systems, optronics, subassemblies and devices or the other areas in which Docter Optics maintains a strong presence.
Contact
+49 36481 27-0
E-mail:info@docteroptics.com
Web Site:www.docteroptics.com/en/Home.html