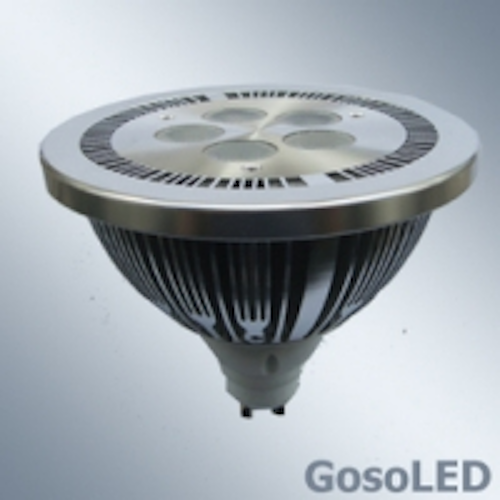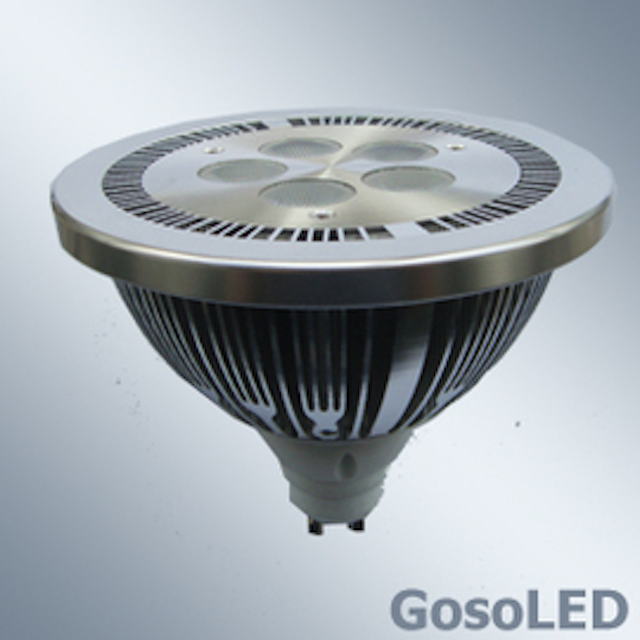 Date Announced: 01 Jan 2010
Gosoled Lighting, which is a professional manufacturer of led lamps located in Shenzhen, announced its adoption of new technology which is Dimmable AR111 LED lamp. This series of lamps for its user-humanity design has won widely attention: smooth,stable and reliable dimming effects are for the user to create a comfortable light environment and make home life more convenient and intimate.
Gosoled design products consistent philosophy, which was for the user to gain the light environment. Today, Gosoled make use of its new dimming technology that enables users to arbitrary control the lighting, creating a different life scenes and different light environments: through switch dimmer, AR111 Dimmable LED lamps can be 5% -100% within the region of brightness uniformity adjust lighting, the lamp is not blinking, so protect use's eyes..
"In daily life, we often have different needs for brightness", Gosoled Product Director Nicolas introduced, "for example, in the living room to clean, the light's brightness to be able to light the whole room, in order to clean without leaving any blind spots, At this time made 100% of the lights, lights can be lit in every corner of the living room. In entertainment area, we need an atmosphere of casual and full fun, so lighting should be quiet comfort, this time made to 30% of the light , you can easily create a spatial effect; watching television, when adjusted to 50% , you can weaken television screen brightness, to protect user's eyesight; "based on different life scene brightness adjustment, not only very humanity, but also energy-saving environmental protection . When the light intensity made to 20% , it means saving 80% of electricity consumption.
The new Gosoled retained a consistent level of quality, from the choice of raw material to the optical applications have adopted advanced technology and high-quality materials. We use CREE brand light source and have high light efficiency, high color rendering characters. High translucent Acrylic lens light diffuse to add a special agent, to prevent dazzle, and contain UV additives, and more durable. Another drive power is more energy efficient, in order to living environment became more pro-environment
OUR POPULAR PRODUCTS INCLUDE:
1) LED Lamps: LED tube, LED Plug-in Lamp, LED Dimmable Lamp, LED Spot Light, LED down light, LED light bulb, LED flame Lamp, LED Shading lamp, LED Candle Lamp, LED Par Lamp
2) LED Driver: Indoor LED Driver, Outdoor LED Driver, LED Dimming Driver, LED tube Driver
3)Our is Dimmable LED tube lights manufacturer, LED tube lamp manufacturer, LED tube lights manufacturer, LED tube manufacturer, led dimmable lamp, led lighting china, led lighting suppliers, led lights manufacturers
For more information about Gosoled Lighting's products visit http://www.gosoled.com/
Contact
planning department Gosoled Lighting Co.,Ltd TEL:+86(755)8350 0557 FAX:+86(755)8350 0556
E-mail:info@gosoled.com
Web Site:www.gosoled.com