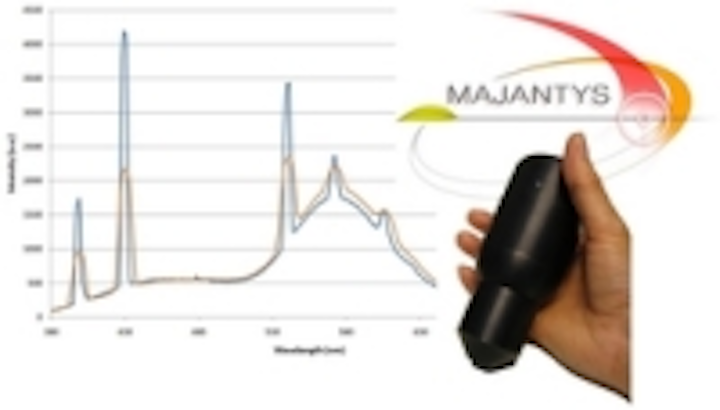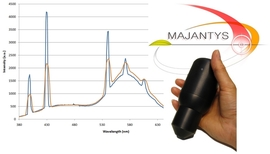 Date Announced: 16 Aug 2010
Majantys released a new version of its miniature spectrophotometer Probe4Light featuring an optical resolution down to 5 nm. The device, designed for the characterization of light sources, keeps its benefits including compactness, flexibility and reliability.
Probe4Light is a spectrophotometer with a miniaturized and a ruggedized grating sensor for spectral and color parameter measurements over the visible spectrum 380-780 nm. Initially designed with an optical resolution of 10 nm, the device is now available with a 5 nm FWHM optical resolution. The wavelength accuracy remains unchanged at 0.5 nm over the full spectral measurement range.
The sensor resolution may be critical when working on specific light sources with multiple narrow spectral lines such as the gas discharge lamps. Using the Probe4Light with a 5 nm resolution yields color results with high accuracy whatever the light source spectra.
The device interface is USB and may connect any compatible PC with Windows operating systems. The solution is delivered with its dedicated software and various options, including measurement heads, are available to match any customer applications.
Contact
Thierry Puppato, Marketing and Sales Director Tel. +33-(0)479-624-866 Email contact@majantys.com
E-mail:contact@majantys.com
Web Site:www.majantys.com