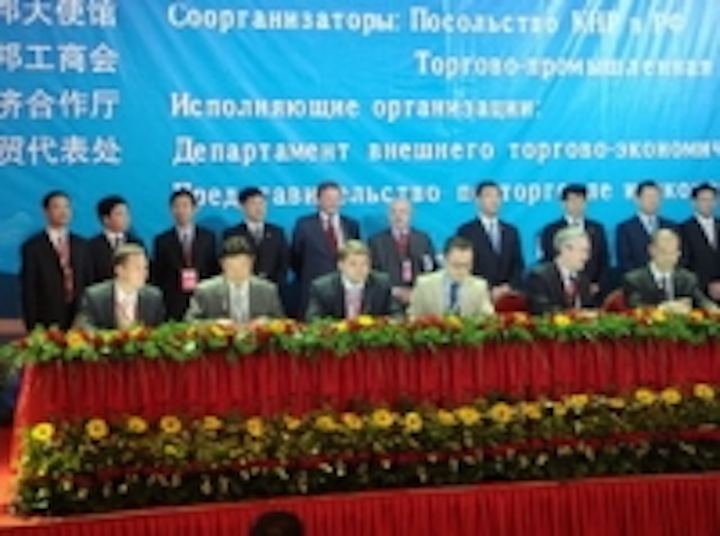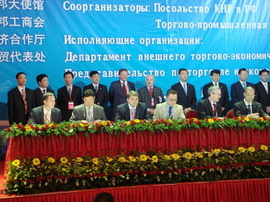 Date Announced: 12 Aug 2010
In 16th June, the 2010 China(Guangdong)-Russia Economic and Trade Collaboration Consulting Conference was held by Guangdong Provincial Committee united with United Russia in President Hotel, Moscow. The Vice Premier of Russia, Mr Alexander Zhukov and Mr Wang Yang, Secretary of Guangdong Provincial Committee were both present at the opening ceremony. Being one of over 190 participating companies, Kingsun attended the conference on behalf of Dongguan enterprises and signed a collaboration agreement successfully with KTP Optical Co., Ltd., Russia.
28 enterprises from Guangdong had signed collaboration agreements with Russian cooperators, introduced by Paul Huang, the vice general manager of Kingsun. Kinsun, with her corporate image of high-tech, low-carbon, environmently-friendly and energy-conservation, worked out to be the only company in Dongguan who successfully signed the collaboration agreement with Russian enterprise, which greatly revealed Kingsun's excellent brand image and outstanding capability in international business.
Kingsun had established an all-around overseas marketing network in Southeast Asia, Europe and America etc.. This collaboration agreement, Paul confirmed, symbolized the beginning of entering the LED market in central Asia and eastern Europe, from which both side would get more collaboration opportunities in product research, market development and other aspects in the future.
Kingsun attended the customer promotion activity after the conference, and received more than 80 customers from different central asian countries, which well expanded her band and product influence in the international market.
Contact
Ms. Sherry Wang Kingsun Optoelectronic Co., Ltd TEL:0086-769-8339-5678 ext:607 Fax:0086-769-8339-5679
E-mail:sales@kslights.com
Web Site:www.kslights.com