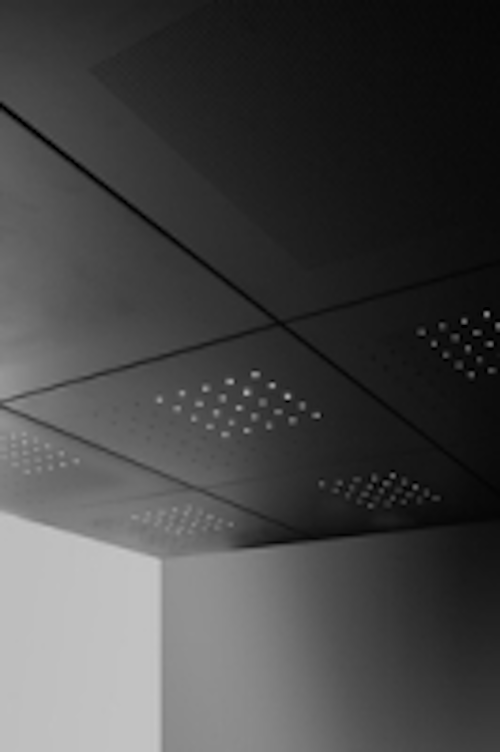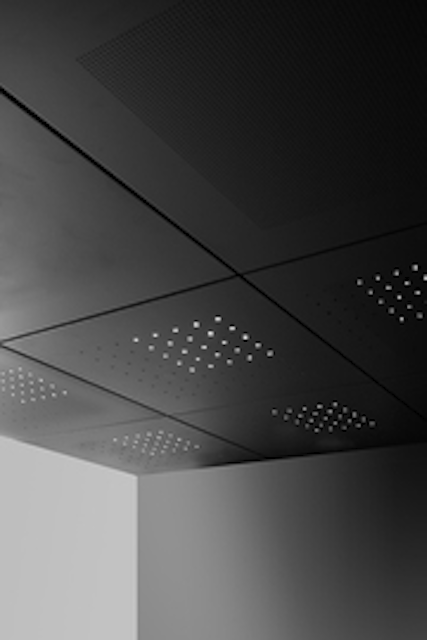 Date Announced: 06 Aug 2010
LED developments are driven by miniaturisation and performance increase. In order to maximise these benefits, innovative lighting solutions that can control intensity and temperature are required.
The use of LED technology within Kreon ceiling system enables the possibility to increase lighting areas assuring improvement in light output and uniformity. Precision optical control and positioning of single LED sources were developed in partnership Bartenbach Lichtlabor.
Tenno has all lighting components concealed in the tile. There is no conflict between architecture and luminaire as the two merge together to form an unique entity. Light and space issues are equally being given proper answers.
The innovative solution brought by Tenno sets your projects ready for the future.
Tenno joins Kreon's know-how with an advanced LED system. The core of Tenno is a patented lens optic, which gives the opportunity to use the most vigorous SMD LED. This lens optic creates a double focused light beam which makes it possible to be used in a vektron tile with very small perforations, resulting in high efficiency and perfect glare control.
The range offers the choice between tiles with 5, 10 or 25 LEDs in a tile height of 30mm. (For an optimal life time a minimal depth of 80mm is necessary.)
LED in Tenno are controlled by LAPS (Lifetime Adjusted Power Supply) guaranteeing maximum life (average 60,000h at B10,L70). Moreover it operates within a temperature limitation that ensures optimum performance. Maintenance and operational costs of Tenno are therefore low.
Application of highly focused beams within a flexible ceiling system permits controlled zonal light. Tenno can be likewise combined with building control system constituting an effective tool for 'green building' applications.
Contact
Kreon nv Industrieweg Noord 1152 3660 Opglabbeek Belgium T +32 89 81 97 80 F +32 89 81 97 90
E-mail:mailbox@kreon.com
Web Site:www.kreon.com