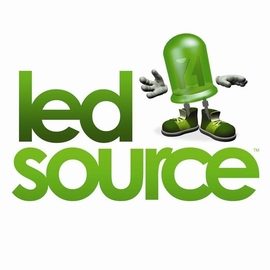 Date Announced: 11 Aug 2010
(Wellington, Fla.)--- LED Source, a national and international supplier of LED lighting, is pleased to announce the addition of Joe Zamore to its growing sales and management team as vice president of business development.
Most recently, Zamore was vice president of product development for George Mueller's EcoSense Lighting, where he served as liaison between the company's founders, the market and the overseas factories where the products would be manufactured. Zamore developed not only the product concepts and specifications but also brought new technologies to the table and established relationships with the factories. Prior to his time with EcoSense Lighting, Zamore spent several years heading up Martin's US architectural sales. Zamore's 30 years of experience in the industry, including several entrepreneurial stints where he established his own successful lighting businesses, makes him well-equipped to join the LED Source family.
"I've been close friends with Joe for 20 years now and it makes me very happy to finally be able to bring him aboard," said company President Marcel Fairbairn. "We've discussed this often in the past, but the timing was never quite right. After working very closely with Joe, most recently to assist him in the development of the EcoSense range, we came to the conclusion that he is the perfect match for LED Source and the time is now."
Zamore will hit the ground running Aug. 16 when he joins LED Source Vice President Gavin Cooper to continue the company's growth in architectural LED sales and market development.
"We have admired Joe's passion and knowledge of the architectural lighting markets for years and look forward to finally being on the same team," Cooper said.
The company has divided its selling responsibilities into three divisions called "Classes," each managed by a seasoned professional. The purpose behind this is to best serve the diverse customer base. Zamore joins the company's Architectural Division, but it's clear that his strong theatrical and commercial relationships will serve well in LED Source's Entertainment and Retrofit Divisions as well.
"I love the fact that LED Source is one of the few companies that has not only focuses 100 percent of their efforts toward LED, but they are also incredibly focused on each client or application type," Zamore said. "I'm really looking forward to jumping on board this dynamic and rapidly evolving the business."
#####
About LED Source
Founded in August 2005 by Marcel Fairbairn, a veteran of the automated lighting industry, and Gavin Cooper, who relocated to the US from a UK-based LED Manufacturer, LED Source is a national and international supplier of LED lighting that specializes in full-scale evaluations and retrofits through its Retrofit Division in addition to providing consultation all the way through to supply on new projects within their Architectural and Entertainment Divisions. Applications include commercial office space, schools, churches, theaters, art galleries, restaurants and nightclubs, special events, residential and landscape lighting and much more, including the world's largest cruise ship and the stadium that played host to Super Bowl XLIII. The company recognized a fast-growing marketplace for LED lighting with boundless potential. As a result, LED Source has consistently grown an average of 40 percent each year. Additionally, the company launched a franchise program in October 2009 and expects to have a network of 150 franchise offices throughout North America within three years. For more information, please visit www.ledsource.com.
Contact
LED Source, LLC 3101 Fairlane Farms Rd., Suite 4 Wellington, Florida 33414 Contact: Marcel Fairbairn Phone: (866) 669-GEAR
E-mail:christine@sandersonpr.com
Web Site:www.ledsource.com