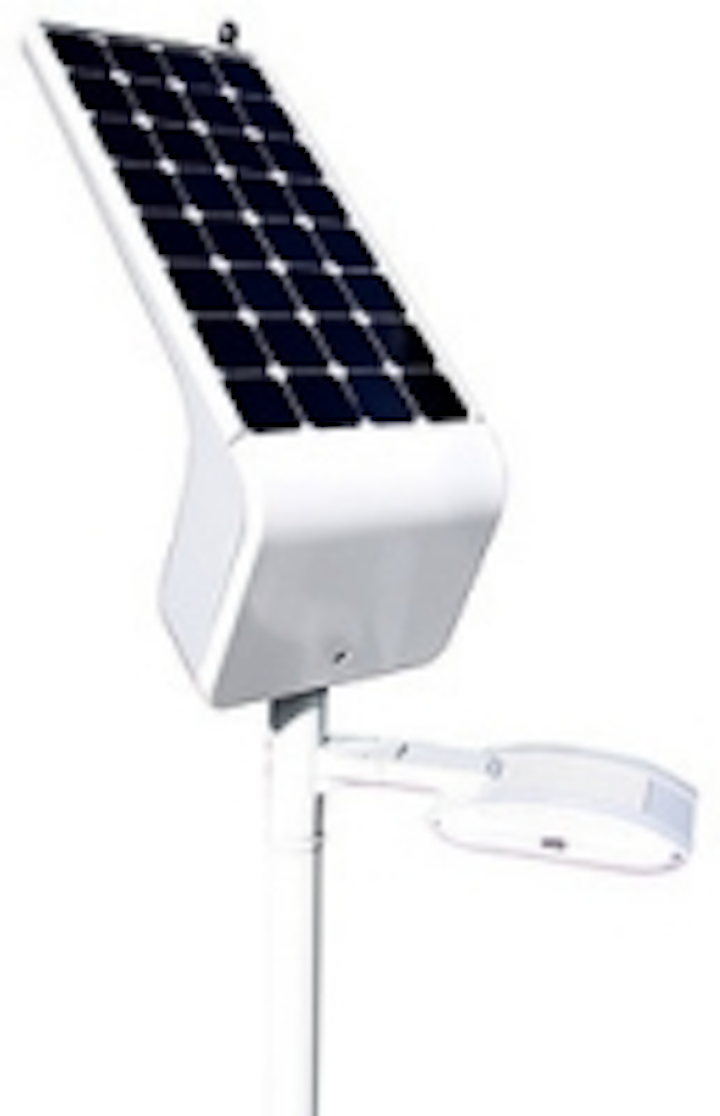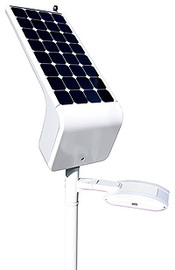 Date Announced: 17 Aug 2010
VICTORIA, BRITISH COLUMBIA, CANADA -- Carmanah Technologies Corporation is providing 26 EverGEN 1710 solar LED lighting units to illuminate the Selkirk Trestle Bridge in Victoria, BC. The units will run the length of the 300 meter long railway trestle bridge and will provide illumination for pedestrians and cyclists who use this significant commuter corridor.
The EverGEN 1710 units (http://bit.ly/bPmeFp) will incorporate Advanced Occupancy Sensing, leading edge occupancy sensing technology that is not offered by any other light on the market. Advanced Occupancy Sensing allows all the lights on the trestle to be activated when just one light senses motion. This functionality significantly increases safety and security by allowing a pedestrian or cyclist to illuminate the entire bridge by moving under just the first light on the trestle.
In addition, the EverGEN 1710 units will require no electrical connections, allowing them to install easily on the bridge and to operate free of ongoing electricity bills as stipulated in the project requirements. In addition to cost saving benefits, the units also offer environmentally friendly illumination by reducing sky glow as per Dark Sky Guidelines, and meeting Department of Fisheries and Ocean Habitat Regulations for light spill.
The installation of the EverGEN systems was initiated by a local community cooperative whose aim is to help move important community projects through to completion while supporting local businesses. The cooperative also aims to provide the basis for wider acceptance of sustainable technologies.
"The most important consideration is the benefit to the community this project will provide," said a Cooperative representative. "This project will hopefully become a model for what community initiatives can do when they are allowed to."
"We are pleased that Carmanah technology was chosen to be a part of this community-initiated project," said Ted Lattimore, Carmanah CEO. "It really speaks to the viability of solar LED lighting, not just in terms of cost-savings and contribution to eco-friendly infrastructure, but also to the appeal of the technology to communities and community organizations seeking to exhibit leadership and provide a model for other communities to follow."
PHOTOS: Solar LED area lights http://bit.ly/9RgTdI
VIDEO: Carmanah EverGEN 1700 installation can be found on YouTube.com at http://bit.ly/bROjth
Carmanah EverGEN™ 1710 solar LED lights http://bit.ly/crxSor are available from Carmanah Technologies. For more information on solar LED lighting, visit www.carmanah.com
About Carmanah Technologies Corporation
Since 1996, Carmanah has been engineering some of the most advanced solar LED lighting on the market. With over 300,000 installations worldwide, Carmanah technology has been put to the test in virtually every environment on Earth. Featuring a patented energy management system that provides enhanced autonomy and system performance, reliable off-grid lighting is something Carmanah is known for. Carmanah is a publicly traded company, with common shares listed on the Toronto Stock Exchange under the symbol "CMH". Carmanah is backed by a worldwide network of lighting professionals, for more information visit www.carmanah.com
Contact
Media Contact: David Davies 250.382.4332
E-mail:ddavies@carmanah.com
Web Site:www.carmanah.com