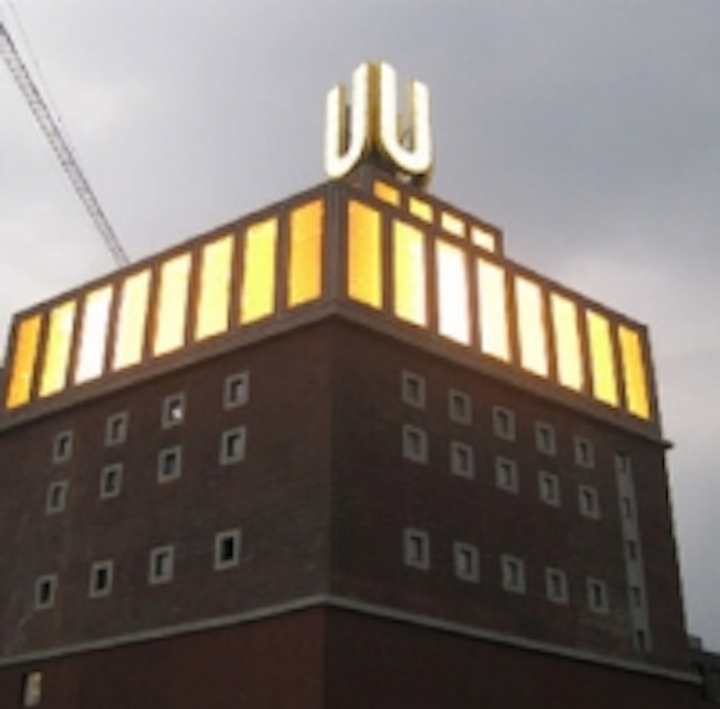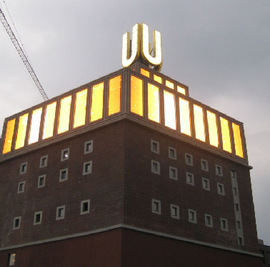 Date Announced: 19 Aug 2010
Since end of May arts instead of beer can be found in the "U" of Dortmund, Germany. The city`s landmark was opened ceremonially with many prominent politicians and spectacular moving images and videos created by professor Adolf Winkelmann.
Leurocom medialized the so-called cathedral directly under the new leaf gilded "U", under the coordination of "ICT AG". In front of the windows of the three upper storeys in total 625m² stripe construction was integrated. One special feature is the exact mapping of films and images to spatial arrangement of LED stripes (pixel mapping).
Contact
LEUROCOM electronic displays GmbH Marie-Curie-Str. 10 71364 Winnenden-Hertmannsweiler Germany Tel. : +49(0)7195 1031-0 Fax : +49(0)7195 1031-13
E-mail:info@leuro.com
Web Site:www.leuro.com