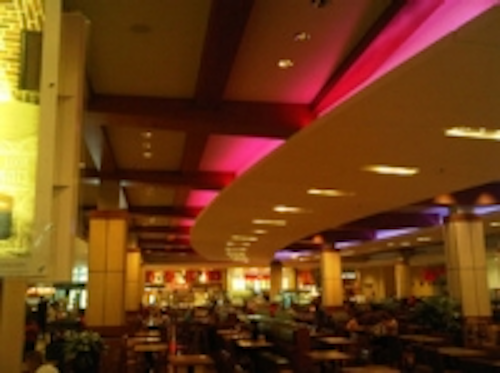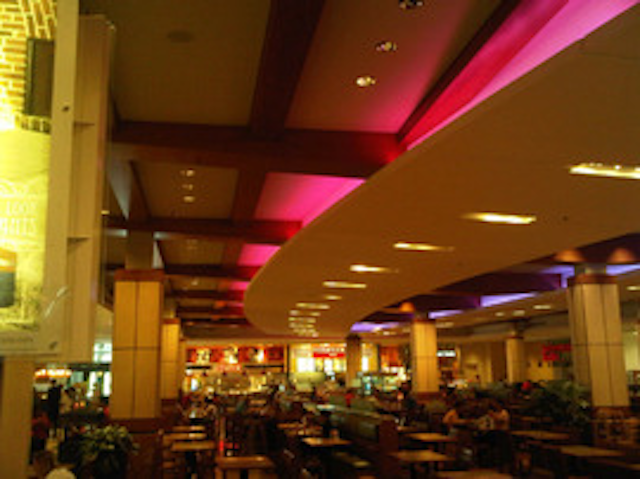 Date Announced: 31 Aug 2010
LED's illuminate and entertain while shoppers enjoy their lunch in the West County Mall Food Court. Our T300RGB LED Tape Light mounts to wood, steel or metal and most hard smooth surfaces. To view more photos visit our Facebook page for more exciting photos.
And remember, our LED's boast 50,000 hours of light, low energy costs and are maintenance free, with no bulbs to burn out.
Have questions? Contact us for answers.
Designed by Lighting Associates, St. Louis, MO,
Contact
Bill Hood, Founder and CEO LED Lighting, Inc. 3575 Commercial Avenue Northbrook, IL 60062 847-382-9846 847-382-9845 Fax
E-mail:bill@ledlightinginc.com
Web Site:www.ledlightinginc.com