Boca Flasher's new dimmable monochromatic 5 LED array light source
Aug 17th, 2010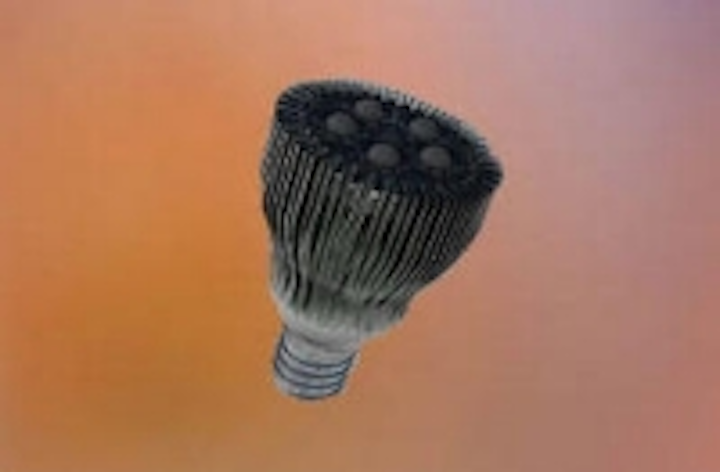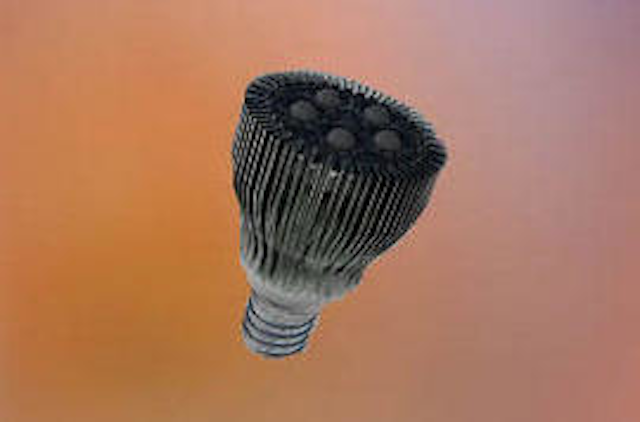 Date Announced: 17 Aug 2010
Boca's newly developed
R20-HO Edison base lamp
offers various advantages over most other conventional and LED small light alternatives. Simple to install, energy efficient and virtually maintenance-free, it provides 92 CRI brightness and utilizes Boca's CLean Dim technology (0-100% dimmable using conventional wall dimmers).
The array contains five 1.2W LEDs standard in red, amber, orange, green, blue, white with a choice of color temperatures – 2700, 3000, 3500, 4100, 5000, 6500K or custom (monochromatic colors). Available per specification for either 90-120VAC or 220 VAC Input voltage, it has 7W power consumption and provides long life – up to 100,000 hours (color dependent).
The R20-HO is ideal for either new installs or as a replacement lamp. This compact, highly versatile light source can be used for spot and track lighting, a wide variety of accent and decorative lighting (especially architectural and entertainment features, retail, exhibit and display) and OEM integration into products and displays. It also features a thermally optimized construction which makes it especially useful in recessed lighting or various other applications where maintaining a constant low temperature is ideal.
In addition to Boca Flasher's product lines, the company has an engineering team and factory with full capabilities for custom requests.
Contact
Boca Flasher
E-mail:info@bocaflasher.com
Web Site:www.bocaflasher.com