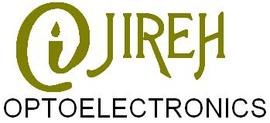 Date Announced: 30 Aug 2010
Boyertown, PA - Jireh Optoelectronics announces a joint venture with Pegasus Electronics to explore lighting research and development. With over 25 years experience in photonics, optics and embedded systems design and manufacturing, the joint venture proposes to increase the efficiency of Jireh Optoelectronics products for the general market by about 50%. The venture also proposes to bring a higher level of sophistication to the industry using embedded monitoring to improve the reliability and maintain the initial CRI and flux output over the entire life of the product. There are also many proposed unique new features to be announced as they are incorporated into the basic platform.
"The goal is to continue reducing the consumption of the lighting product but maintain the light levels required by industries and clients" said D. Dungan operations manager of Jireh Optoelectronics. "If we are able to increase the lumen output by 50%, we can reduce the consumption of the LED light product by 30% and maintain the same quality of light. This is will reduce the end users return on investment by 30% and bring many projects pay back within 12 months."
About Jireh Optoelectronics
With over 1 million LED lighting products sold worldwide, Jireh Optoelectronics is not only the industry leader in the United States but world wide. Jireh continues to lead the industry as a specialist in manufacturing LED Linear tube retro-fit products, ranging from 1ft (300mm) to 8ft (960mm). Jireh manufactures their products in Boyertown, Pennsylvania, USA with a capacity of 200,000 products per month. With the latest developments and reaching 110 Lumens per Watt, the Jireh products far surpass the traditional lighting competitors in light output and quality when it comes to LED Lighting. Jireh typical clients include hospitals and healthcare facilities, hotels and resort facilities, retail and service facilities and the manufacturing and industrial facilities. For more information about Jireh Optoelectronics, call 1–610 781 6617 or visit
www.jirehled.com
.
About Pegasus Electronics
Pegasus Electronics has been designing and manufacturing electronic products since incorporating in 1984. Our specialty has been to design and manufacture as an OEM. The products designed and manufactured are diverse and include moving message displays, machine tool controls, DROs, golf simulation hardware, frequency synthesizer controls, POS terminals, servo valve monitors for Space Shuttle rocket engine test stations, optical encoder interface, reverse osmosis water filter control, specialty battery charger, etc.. We have designed and manufactured products containing tens of millions of LEDS. We have been designers and OEMs to companies such as Kodak, Hess Oil, Teledyne and NASA. Our unique experience has been particularly helpful to customers who want to capitalize on utilizing the newest low cost microcontrollers to add features while lowering cost of existing products. We also specialize in providing very precise thermal analysis of LEDs in situ.
Contact
Jireh Optoelectronics 320 S Franklin Street Boyertown, PA 19512 +1 610 781 6617 (Tel) Contact: Diane Dungan
E-mail:info@jirehled.com
Web Site:www.jirehled.com