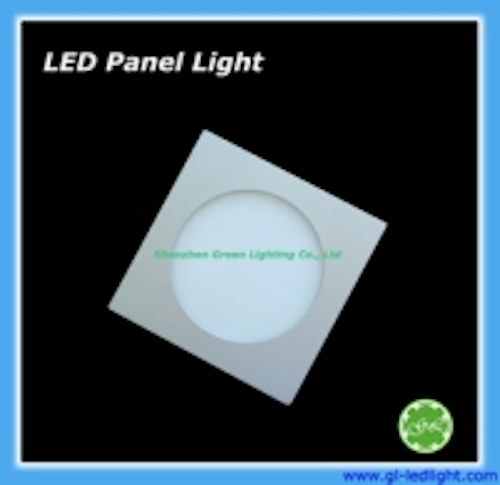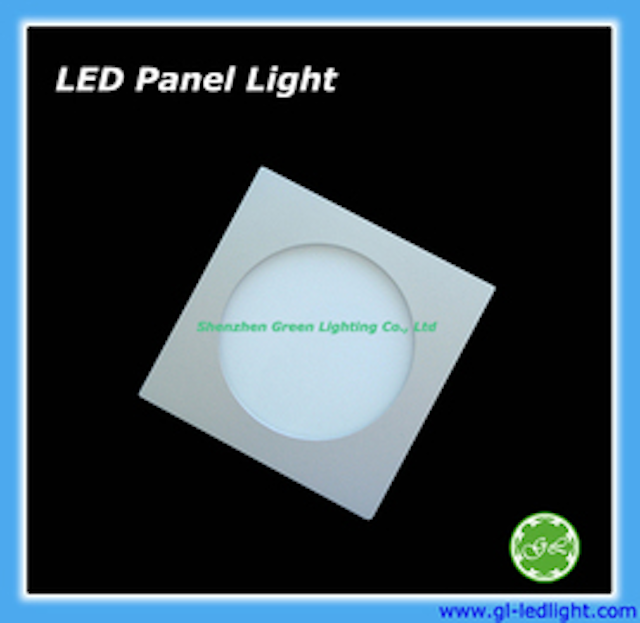 Date Announced: 18 Aug 2010
LED Panel / Square LED Panel (7W,960lm,180*180*13mm), CE, FCC, RoHS approved, can be used to replace conventional downlight lamp
Model No: GL-TDC-F7
1. Dimension: 180*180*13mm
2. Power: 7W
3. Operating Voltage: DC24V
4. Input Voltage: AC100V~AC240V available
5. Light source: low power SMD LED
6. Uniformity of lighting efficiency: ≥95%
7. Color Rendering Index (Ra): > 80
8. Color temperature: 2700K-6500K (Optional, according to your requirement)
9. Luminous: 960lm; Lux: 1m=130Lux; 1.5m=75Lux; 2m=50Lux
10. Material: superior aluminum alloy and high quality lumisheet acrylic plate (PMMA).
11. Edge light methods, with advanced light guide technology.
12. Low heat, and more enviornment protection (energy saving up to 50%).
13. No stroboscopic, no pollution, long lifespan, low luminous decay.
14. Quickly start (0.01second) and the light is natural and soft, appearance is exquisite,
15. CE, FCC & ROHS approved, with independent wide range AC adapter.
16. Lifespan: ≥50000h (8 years using validity)
17. Installation: flush bonding.
Application: Replacement for conventional downlight lamp in Hotels, Conference / Meeting rooms, Offices, Commercial Complexes, Residential / Institution Buildings, Schools, Colleges, Universities, Hospitals, etc.
Contact
Mr. James Wu Shenzhen Green Lighting Co., Ltd. Skype: gl.light MSN: gl.light@hotmail.com Phone: 86-755-86372662 ext. 812 Fax: 86-755-86372040 Mobile: 86-13760215716
E-mail:info@gl-ledlight.com
Web Site:www.gl-ledlight.com