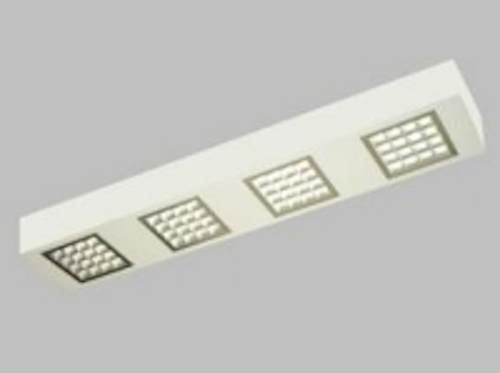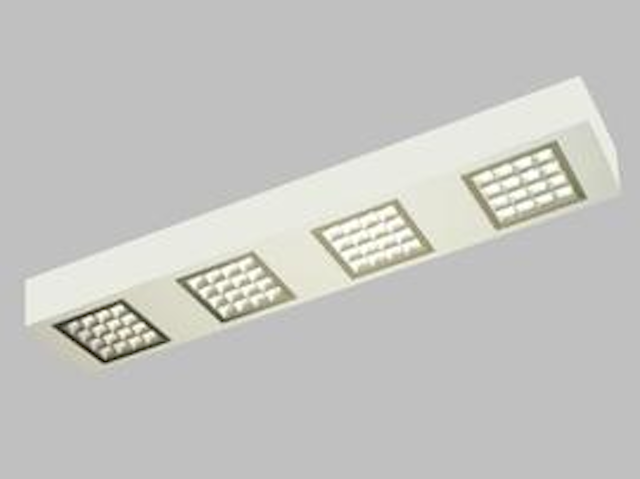 Date Announced: 06 Aug 2010
Fayetteville, GA – Gallium Lighting introduces a modular LED linear pendant mounted lighting system designed for easy installation in any commercial application.
A MultiModule linear system can provide up to 5,580 lumens, which is approximately equivalent to a 4-lamp 32-watt fluorescent luminaire, while consuming only 78 watts, reducing energy costs by approximately 38%.
The MultiModule linear pendant mounted system also provides substantial maintenance savings. The LED boards have a rated useful life of 50,000 hours, which corresponds to 25 years when operated during normal business hours.
The MultiModule linear pendant mounted fixture is especially suitable for high ceiling applications, such as atriums, sports facilities, shopping malls and supermarkets. It is also ideal for all green buildings, especially offices, universities, government buildings, medical facilities, transportation hubs and data centers. The linear pendant mounted fixtures are available in 2' and 4' versions. Standard 4' sections can be configured to form continuous runs.
Gallium Lighting products are assembled in the USA and are backed by a 5-year limited warranty.
Gallium Lighting is committed to providing high-performance LED lighting at affordable prices to reduce energy costs, conserve fossil fuels and prevent climate change.
Contact
Cliff Fisher Chief Operating Officer Gallium Lighting, LLC 831-GALIUM
E-mail:cfisher@galliumlighting.com
Web Site:www.galliumlighting.com