ERCO presence at Light+Building to include strong LED focus
Mar 1st, 2010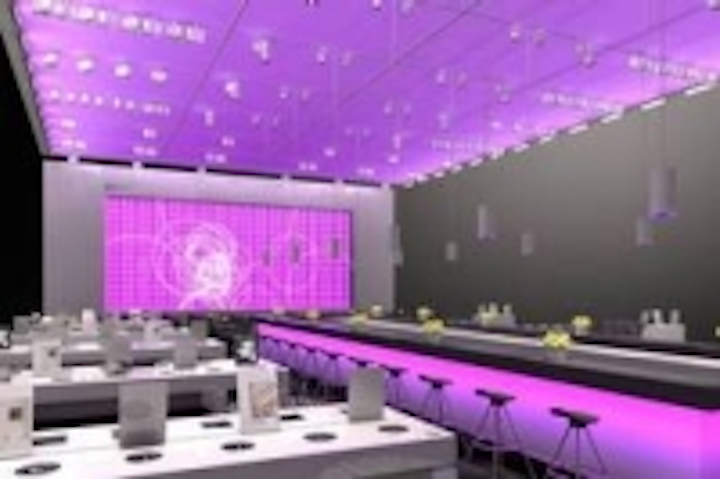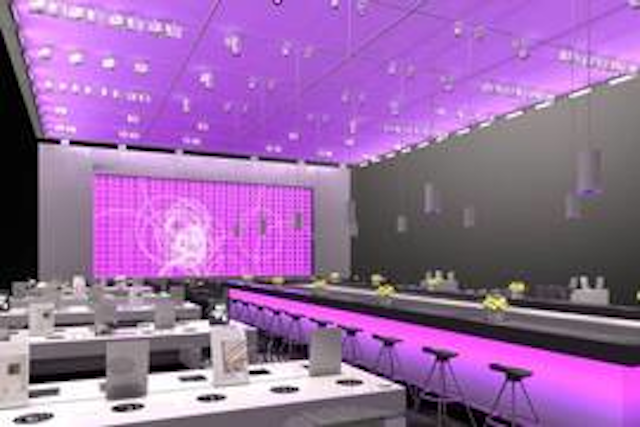 Date Announced: 01 Mar 2010
-- LEDs and energy-saving wallwashing are central to the most extensive product launch in the history of the company
-- ERCO at "Light+Building 2010" trade fair, Hall 3.0, Stand A11
Lüdenscheid, February 2010 – At the "Light+Building 2010" in Frankfurt, ERCO is set to make the most extensive product launch in the company's history. This year, the world's leading trade fair for architecture and technology will be held from 11–16 April.
ERCO's focus will primarily be on Quintessence, its new range of recessed ceiling luminaires. Innovative, phenomenally comprehensive and user-friendly – this is the short description.
Focusing on LED technology and energy-saving vertical illuminance, Quintessence has been consistently optimised to ensure efficient visual comfort. Further focal points at stand A11 in hall 3.0 will be the new spotlight range Logotec, additions to the Light System DALI, and the continuous development of LED luminaires. The company has invested heavily in all aspects of new products, including optoelectronic technologies and appropriate production facilities.
"This year's Light+Building will mark a turning point for architectural lighting," ERCO Director Kay Pawlik explains. "After years of proclamations and special applications, LED technology is now on the verge of a breakthrough."
The Quintessence of recessed ceiling luminaires
ERCO's Quintessence is the accumulation of over 40 years of experience in recessed ceiling luminaires and features such cutting-edge technologies as patented Spherolit reflectors and lenses, factory-encoded DALI control gear, and varychrome 4-channel technology for LED downlights with variable light colour. Comprising over 1,200 individual products, the range introduces a new generation of recessed luminaires for efficient visual comfort. Its most notable features include wallwashers for energy-saving vertical illuminance and luminaires with LEDs; covering some 350 products, as these are now comparable to conventional lamps.
Quintessence performs all the tasks required of ceiling-integrated lighting: from vertical illuminance using washlights or lens wallwashers, corridor lighting from double washlights and ambient lighting using downlights to accent lighting using directional and recessed spotlights. Thanks to its logical structure, designers and installers are quickly able to familiarise themselves with the range despite its extent and easily benefit from the simple installation techniques. The combination of various design criteria – including round and square shapes, different sizes, lamps and light distributions, and a range of options for mounting details and luminaire trims – creates a previously unforeseen spectrum of design possibilities.
LED – economical and maintenance-free
ERCO's development team focuses on ecology and energy, linking these aspects with the requirements of qualitative lighting design not only with regard to Quintessence. This is evident from the wide range of LED-operated luminaires for indoor and outdoor use. As highly efficient and maintenance-free lamps, LEDs are a primary focus for ERCO with regard to innovations. Its outdoor range now includes the recessed ceiling luminaires Lightcast IP65, the Cylinder downlights IP65 and the in-ground luminaires Tesis IP68 with LED lighting technology. ERCO's spotlight ranges Powercast for outdoor applications and Cantax, Emanon and Optec for indoor use, all of which are already available with white LEDs, now also feature the latest generation of efficient lamps. These have been further improved in terms of luminous flux and colour rendition.
Ease of use and energy savings with Light System DALI
For ERCO light control is an essential factor in ensuring efficient visual comfort. The ERCO Light System DALI with integral PC software Light Studio can create enormous potential for energy savings and scenographic design. DALI-compatible luminaires can be addressed individually and light scenes stored and recalled at any time. At this year's "Light+Building", ERCO will present not only the new Light Clients, i.e. DALI-compatible luminaires, but also the new, easy-to-use operating equipment Light Changer+ and the software module Light Keeper.
The Light Changer+ improves the convenience of Light System DALI. The device, which is recessed in the wall, features a large colour touch screen with graphic user interface for easy management of the extensive range of functions. As an additional module of the PC software Light Studio, Light Keeper provides new functions to support the user in luminaire maintenance, while additionally helping to make potential energy savings and thereby reduce the operating costs.
Logotec – efficient, economical, intelligent design
The new Logotec spotlights and recessed spotlights are noteworthy for their consistent and characteristic system design. They include innovative technologies such as patented Spherolit reflectors for a highly uniform, soft-edged light beam and high light output ratio. They have a wide range of light distributions from narrow spot to wide flood and wallwasher. Logotec optimally combines a clear use of forms, excellent user-friendliness, efficient lighting technology and an attractive price-performance ratio. The Logotec recessed spotlights use the same mounting rings as the Quintessence range. True to the motto "Light, not luminaires", they are either fully or partially concealed in the recessed installation housing which means that they are completely subservient to their striking lighting effect.
Please note: Not all of the products and services described in the press releases are available in all markets and regions. Product designations can differ from one region to the next for reasons of trademark laws. The following products are not available in the USA and in Japan at this time: Quintessence, DALI and Products with LED Varychrome technology.
About ERCO
ERCO GmbH, Lüdenscheid, is one of the leading companies in the luminaire industry. The family business founded in 1934 now operates with over 60 subsidiaries, branches and agencies all around the world. Working together with internationally renowned designers, lighting engineers and architects, ERCO develops hard and software for all areas of architectural lighting: luminaires and lighting systems for indoor and outdoor areas, as well as lighting controls and software for scenographic lighting applications. In keeping with the corporate philosophy of "Light, not luminaires," lighting equipment is not offered simply as furnishing for rooms, but rather luminaries are offered as instruments of lighting design. Many demanding architectural projects are illuminated using ERCO equipment, including the Berlin Reichstag, the Louvre in Paris and the Guggenheim Museum in Bilbao. In 2008, ERCO's worldwide workforce of over 1,080 employees recorded sales of approximately 159 million euros.
Contact
KOOB – Agentur für Public Relations GmbH (GPRA) Solinger Str. 13, D-45481 Mülheim an der Ruhr Elke Herrmann Tel: +49 208 46 96 308 Fax. +49 208 46 96 385 Nina Grubbert, nina.grubbert@koob-pr.com Tel: +49 208 46 96 333
E-mail:elke.herrmann@koob-pr.com
Web Site:www.erco.com