Traxon Technologies offers visual spectacles with Media Tube
Mar 26th, 2010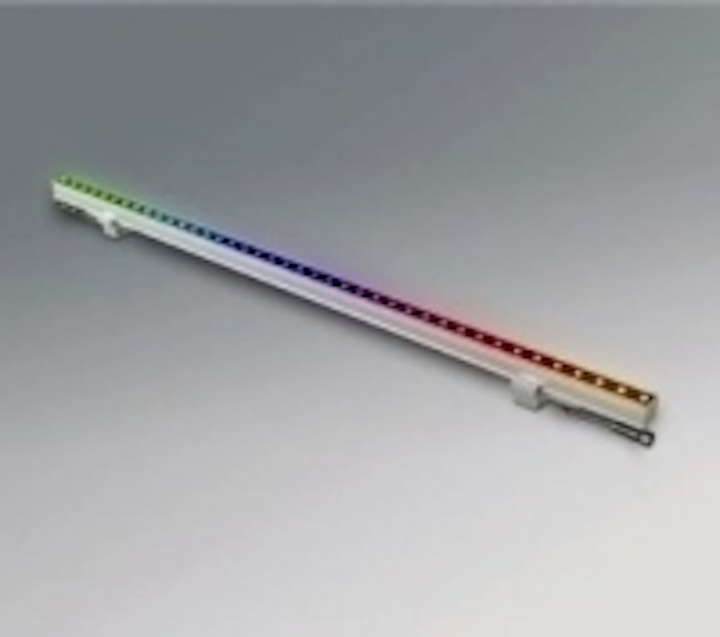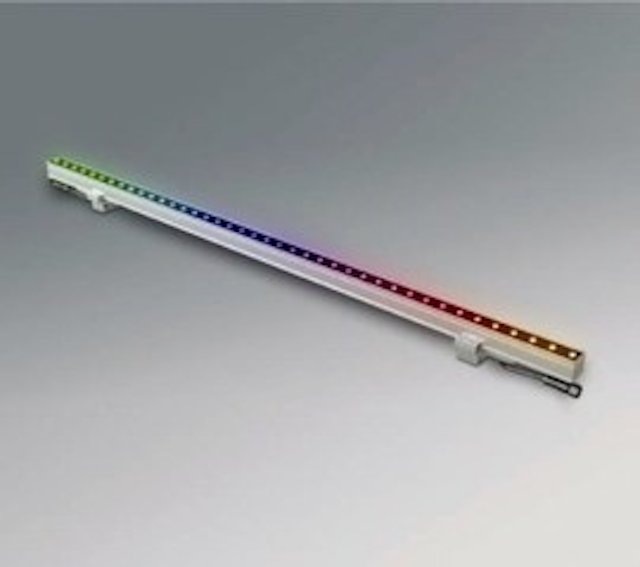 Date Announced: 26 Mar 2010
-- Media Tube RGB makes full color lighting effects and spectacular video animations a reality
East Rutherford, NJ –– Traxon Technologies introduces Media Tube RGB, an ultra-bright linear media solution designed to enhance sophisticated architectural applications with full color lighting effects and video animations.
With the ability to display stylish full color effects and replay medium-to-high resolution video content, Media Tube RGB is an ultra bright media solution, which enhances demanding and sophisticated applications with a multitude of vibrant colors and sharp video animations with long distance visibility. The slim-profile LED solution is designed to create ribbons of color and color changing effects. With up to 40 individually-controllable pixels per running meter (25mm pitch), Media Tube RGB offers the precision required to display large-scale videos and graphics in any architectural, retail, or hospitality setting.
Featuring premium quality LEDs that create unique and sustainable lighting effects, Media Tube RGB is available in both direct view and diffused versions. The direct view version is ideal for the display of high-resolution text elements from medium distance, while the diffused version ensures the concentrated and evenly lit graphics and video replay on architectural applications such as building façades.
"This technologically-advanced fixture is an excellent choice for accent or border lighting applications, as well as media façade projects on a scalable basis," says Mike Mastroyiannis, Managing Director of Traxon Technologies Ltd. "Previous expectations of sophisticated full color effects or the replay of video content are now a reality with Media Tube RGB."
Protected with an anodized aluminum finish, Media Tube RGB is UV-resistant and IP66-rated making it suitable for the most adverse outdoor environments. Its low-profile housing and flexible mounting options allow for discreet placement within most architectural niches. Equipped with a direct mounting thread allowing for a minimum installation width of 33mm, the compact profile also enables easy integration of Media Tube RGB into design concepts, without obstructing the building's surface or the view from inside the building.
Media Tube RGB is controllable by DMX or e:pix/DVI input signals, enabling the replay of video content and live stream input. A customizable number of individually controllable pixels on each tube allows full resolution flexibility. Build-to-order configurations support special applications.
Traxon's ultra-bright media solution is available in 495mm, 995mm, and 1495mm lengths. Typically, 10 meters of continuous Media Tube (400 pixels) can be daisy-chained on a single power run.
About Traxon
Traxon Technologies Ltd. is a global leader in LED lighting systems offering sophisticated RGB and White solutions for the architectural and hospitality/retail industries. Together with its lighting control brand "e:cue", Traxon provides its customers full turnkey solutions, reaching from the cutting-edge LED lighting systems to the sophisticated large scale control solutions. In March 2009, Traxon Technologies entered into a joint venture partnership with OSRAM, strengthening its position in the market by combining know-how in technology and building on synergies with OSRAM's global presence. With over 3000 worldwide installations, Traxon covers various market segments and has the knowledge and experience to improve and illuminate environments of various size and complexity.
Contact
Amy Meredith Director of Marketing & Administration Traxon Technologies Ltd, Tel: 201.508.1574 Email: amy.meredith@traxontechnologies.com Lauren Dibble, Weber Shandwick Tel: 617.520.7099 Email: ldibble@webershandwick.com
E-mail:ldibble@webershandwick.com
Web Site:www.traxontechnologies.com