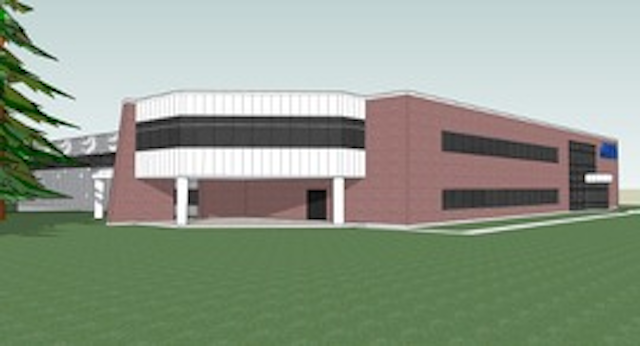 Date Announced: 03 Mar 2010
JP Sercel Associates Inc., (JPSA) announced that construction has begun on the first phase of the 20,000 sq ft expansion of its facility. The expansion provides JPSA the ability to meet customers' increasing demand for JPSA LED and Solar laser processing systems, and excimer laser micromachining systems.
The new expansion will double the size of the existing laser production area used to manufacture JPSA's high throughput, high precision laser micromachining systems. The expansion will also provide state-of-the-art clean rooms, R&D laboratories to develop cutting-edge micromachining applications and ergonomic office space to accommodate growing customer service and engineering teams.
In making the announcement, Charlie Cuneo, President of JPSA, said, "JPSA has seen a significant ramp up in demand for our high throughput LED scribing and LLO systems driven by the high growth of the LED market. JPSA has already doubled its capacity for 2010, and increased staff by over 30%. This expansion is necessary to provide more manufacturing space for our growing laser systems business."
The expansion's design will conform to the Leadership in Energy and Environmental Design (LEED) Green Building Certification System developed by the U.S. Green Building Council (USGBC), to encourage improved environmental quality design.
JPSA products and services include UV excimer, DPSS and ultra-fast laser micromachining systems, UV and VUV laser beam delivery systems, laser materials processing development, optical damage testing, and excimer laser refurbishment services. JPSA operates a high-performance laser job shop as well as a systems engineering and manufacturing business.
Contact
603-518-3200
Web Site:www.jpsalaser.com