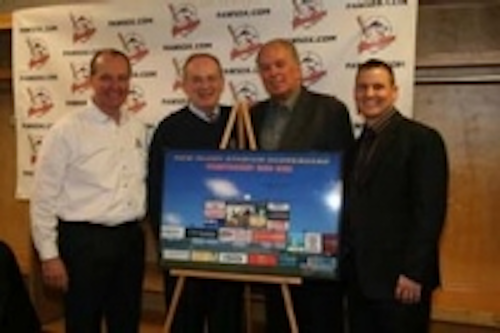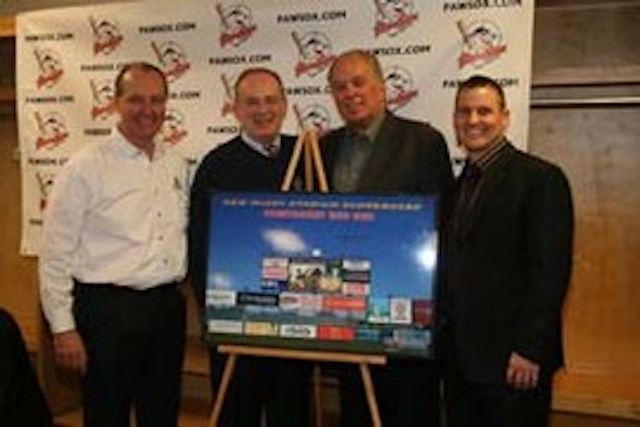 Date Announced: 16 Mar 2010
Pawtucket, MA – 16 March 2010 – Lighthouse, TS Sports and the Pawtucket Red Sox are set to provide PawSox fans with a major league video experience from the comfortable minor league atmosphere of Pawtucket's McCoy Stadium.
The incoming Lighthouse LED video screen is two-and-one-half times the size of the outgoing board, and will provide the PawSox faithful with a video experience generally reserved for watching Boston Red Sox games on NESN.
"Lighthouse is pleased to be a part of McCoy Stadium's continuing improvements," said Ed Whitaker, Lighthouse N.A.S.A director of sales. "Our LED video technology and experience is a perfect match for the Pawtucket organization's tradition of excellence."
Completely overhauled in 1999, McCoy Stadium is now considered by minor league insiders as perhaps the most fan-friendly minor league park in the country. Lighthouse's new Pi20-FRA 20mm LED video board exemplifies Pawtucket's "fan first" approach by elevating the ballpark experience with 580,000 individual LED lamps on a video screen measuring 11.52m (W) x 6.72m (H), capable of showcasing PawSox and Red Sox highlights, historical video footage, and interactive displays and animations for the players and fans.
"We want to be creative and to continue to elevate the fan experience without detracting from the game," said Pawtucket General Manager Lou Schwechheimer in a story posted at the all-new and most popular minor league Web site, www.pawsox.com. The new LED video board, he added, will be "one of the most profound additions to the ballpark since we did the stadium renovation in 1999."
Lighthouse and TS Sports collaborate on the March installation of the LED video screen. Measuring more than 77sq.m and to be visible both inside and outside McCoy stadium, the new LED video board's giant, crowd-pumping animations, colors and highlights will jumpstart PawSox fans before they reach the stadium gates.
Lighthouse enables PawSox fans, from little leaguers to those of Ted Williams' generation, to blend the age-old experiences of peanuts and hot dogs at the ballpark with the conveniences of replays and highlights, to mix the sights and sounds of chalk lines and bat cracks with sponsor messages and crystal-clear graphics, and create an experience richer than the sum of its parts.
"Sports fans have their own version of the pre-game warm up," Whitaker concluded. "The placement and size of Lighthouse's LED video screen at McCoy Stadium transfers the pre-game hype and patterns sports fans are accustomed to experiencing in their living rooms to the ballpark experience at Pawtucket. Because our high-definition LED video screens installed in sports facilities are proportionally similar in size and clarity to your living room flat screen, Lighthouse is able to enrich the live sports experience for fans without detracting from the action on the field."
ENDS
Contact
Sarah James Gasoline Media Limited Email: sarahj@gasolinemedia.com
E-mail:info@lighthouse-tech.com
Web Site:www.lighthouse-tech.com