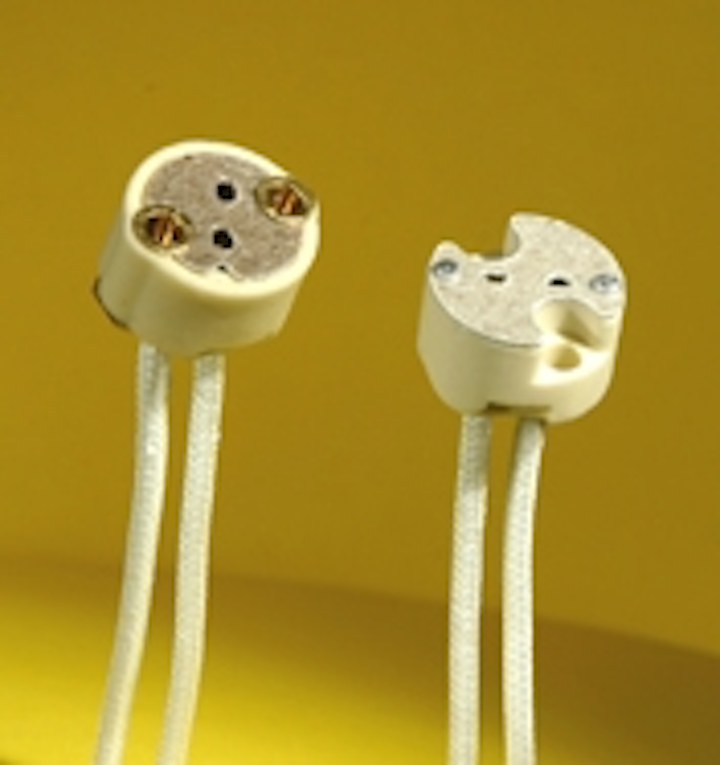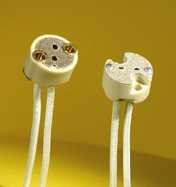 Date Announced: 05 Mar 2010
JKL Components Corporation offers two high temperature MR16 sockets – the 2993-G5 and 2993-G6 – with a G4 bi-pin base and 6" (150mm) insulated leads. The ceramic setting and 18 gauge wire (AWG) are UL listed 3122 and can endure high temperature applications with no distortion or loss of shape.
The 2993-G6 offers two mounting holes for convenience while the 2993-G5 has threaded metal inserts for secure bracket mounting, compatible with metric machine screws sized M3/0.50 mm pitch. Both socket styles can accept halogen and LED MR16, MR11 and G4 lamps and offer diverse usage. Applications include architectural, display and object lighting, along with landscape and machine illumination.
The 2993-G5 and 2993-G6 are RoHS Compliant and a high-resolution image of the sockets can be found at www.jkllamps.com/images/JKLMR16Socket-
300dpi.jpg. Drawings, specifications and additional technical information on the product are also available at www.jkllamps.com.
JKL Components Corporation offers solutions that encompass a wide variety of lighting technologies, including incandescent, fluorescent, ultraviolet, LED and gas-filled lighting. JKL is registered ISO-9001:2008.
Contact
Jeremy Elder, Business Development Manager JKL Components Corp., 13343 Paxton Street, Pacoima, CA 91331 Telephone (818) 896-0019
E-mail:sales@jkllamps.com
Web Site:www.jkllamps.com/news/index.cfm