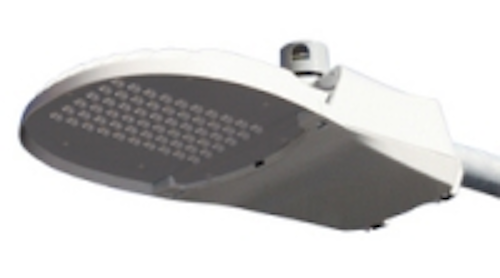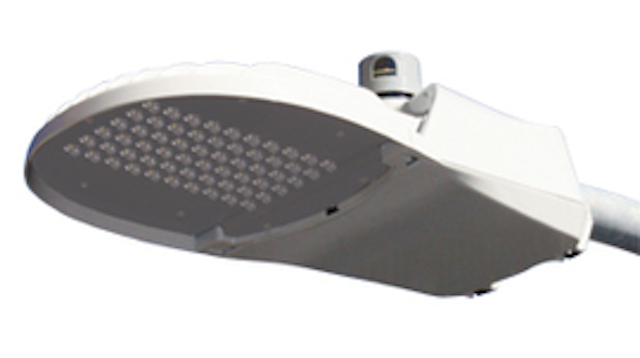 Date Announced: 03 Mar 2010
--The sustainable design of the GreenCobra™ innovatively combines a traditional form with next generation proven performance capabilities.
SANTA CLARA, CA – Leotek, a pioneer in solid-state Light-Emitting Diode technology since 1992, is pleased to introduce the GreenCobra™ LED street light. This innovative luminaire provides the features that cities want including a daytime form based on the shape of a traditional roadway luminaire, high performance light distribution, full cutoff optics with drop lens uniformity, tool less entry to the electrical housing, and an easily replaceable safety power door.
"The GreenCobra™ synergistically incorporates the strongest advantages of traditional cobra head street lighting with sustainable LED design," said Steve Bacilieri, President of Leotek. "We're confident in the success of this next generation luminaire, with its winning combination of improved aesthetics, optics and performance capabilities."
Offered in a choice of 20, 40, 60, and 80 LED arrays in three field-adjustable drive currents, the GreenCobra™ can replace from 70W HPS to 310W HPS traditional cobra head style street lights. The precision micro-lens optics provide the remarkably uniform illumination that has become the hallmark of Leotek performance. Standard LED color temperature is neutral 4000K white similar to metal halide and moonlight, and has wide market acceptance. Standard accessories include an easily installed bird spider, flush mounted house side shield plate, special pole mounting brackets, and a wall mounting bracket.
Technical specifications, IES photometry, and LM-79 test results are accessible by contacting our network of authorized Sales Representatives or by visiting www.leotek.com.
About Leotek
At Leotek, customer service is the first priority. Leotek Electronics is globally recognized as a leader of the LED industry, and maintains corporate operational facilities in both the United States and Taiwan. Products manufactured include LED lighting for Traffic and Transit, General Illumination and Commercial Signage. Leotek holds greater than 30% market share of America's traffic signal LEDs.
In 2007, Leotek was acquired by Lite-On Technology, an innovator of the Taiwan LED/IT industry since 1975. Lite-On is the world's largest notebook adapter manufacturer, holding a 60% global market share. Among Lite-On's many LED products, photocopiers occupy a 14% market share globally. Other major products include projector power supplies, phone camera modules, keyboards, and enclosures, all of which have large global market shares.
Contact
Tammy Clark, Leotek Electronics USA Corp. 1330 Memorex Drive, Santa Clara, CA 95050 (888) 806-1188
E-mail:tammy@leotek.com
Web Site:www.leotek.com