Techshot awarded Army contract for LED lighting development
Mar 1st, 2010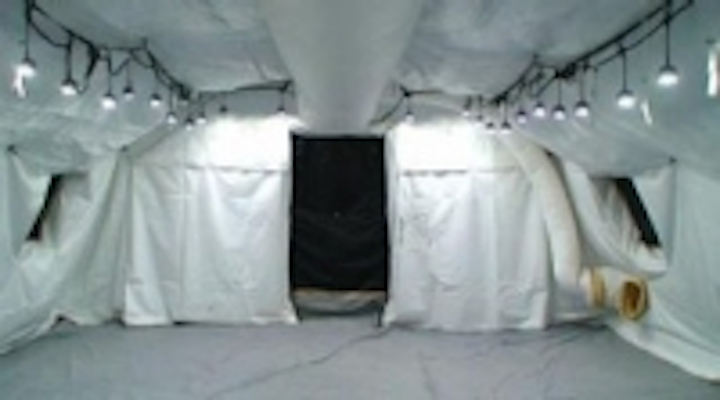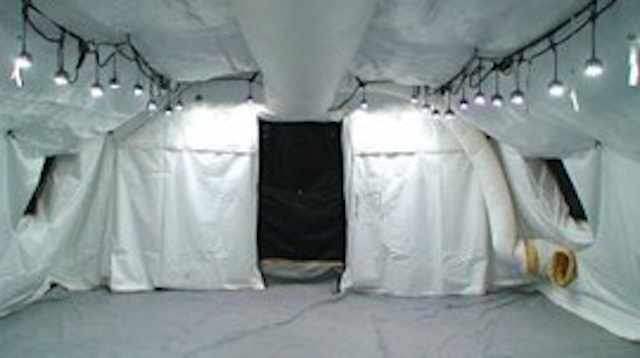 Date Announced: 01 Mar 2010
GREENVILLE, Ind. -- Techshot has earned a $328,000 one year contract from the U.S. Army's Natick Soldier Research, Development and Engineering Center (NSRDEC) to advance the company's solid-state shelter lighting technology for field applications. It is the third development contract awarded Techshot by the Army for shelter lighting, and the seventh overall earned for light emitting diode (LED) lighting projects.
"This contract represents a terrific vote of confidence by the customer for our novel approach to LED lighting development," said Techshot Executive Vice President and COO John Vellinger. "Our system is exceptionally bright, energy efficient and long lasting - typically five times longer than fluorescent tubes."
The current design of Techshot's LED shelter lighting system (SLS) is able to fill a workspace with 50 percent more light than a comparable fluorescent solution, while consuming less energy.
"On the battlefield, the fewer gallons of fuel consumed to support lighting needs the better," said Techshot Business Development Director James Cherry. "Ours not only is more efficient than fluorescent systems, it also is extremely robust and will survive the rigors of deployment much longer than the tent itself. In fact, virtually no logistical support will be required during its nearly 100,000 hour expected life. This equates to a very low total life cycle cost per unit."
Prototype SLS units have been in beta test for several months. Under this latest contract, the company will incorporate the resulting recommendations and develop an improved pre-production design. Pre-production units then will undergo the Army's rigorous design verification and validation process, including use by soldiers in the field. Collected data will be used to enhance the design in terms of functionality and efficiency while reducing production costs.
"Worldwide, approximately $50 million is spent each year on lighting systems for portable shelters such as tents," said Cherry. "The U.S. Department of Defense alone spends nearly $40 million each year on old-technology fluorescent lights."
Cherry expects the first mass-produced units to be available for purchase in the U.S. by mid 2010. Although exact retail prices have not been set, they are expected to be near that of comparable fluorescent systems.
LED lighting is ideal for all sorts of "green" applications, given its long life and superior energy efficiency, and the Techshot design team already is looking at ways to transition SLS technology from the field to fixed facilities
"The desire is to design an easy electrical and mechanical fit, within existing wiring configurations and luminaire form factors, to minimize the conversion effort," said COO Vellinger. "High intensity drop-in LED lighting fixtures could be a significant part of any government and/or commercial organization's solution for dramatically reducing energy costs."
Rather than designing the diodes themselves, Techshot excels at developing custom applications for them. Other LED product development projects include an infrared LED-based flare, explosion-proof LED lighting, LED aircraft position lights and automotive LED units, which incorporate sonar sensors.
Founded in 1988, Techshot's 25 engineers, scientists and technicians specialize in providing integrated mechanical, electrical and software solutions to the technical needs of a diverse spectrum of industries.
Contact
Rich Boling: 812-923-9591 x246
E-mail:rboling@techshot.com
Web Site:www.techshot.com