Stouch Lighting to present LED lighting at Globalcon 2010
Mar 11th, 2010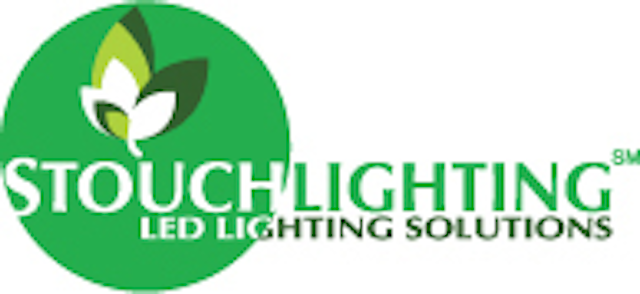 Date Announced: 11 Mar 2010
Stouch Lighting announces they will be attending Globalcon 2010 at booth #418. Globalcon is presented by the Association of Energy Engineers, and is designed to facilitate the latest developments in the energy field, explore promising new technologies, compare energy supply options, and learn about innovative and cost-conscious project implementation strategies.
From March 24th- 25th, the expo will is going to be held in Pennsylvania at the Philadelphia Convention Center. Stouch Lighting plans to showcase its LED products and solutions that will institute turnkey services to make your lighting system perform optimally, have superior lighting quality and maximum reductions in energy consumption and costs. Our LED lighting products and solutions create energy saving lighting systems.
Globalcon 2010 is a multi-track conference covering a variety of topics, and gives you the opportunity to hear first-hand from some of the major players in the energy field. The Globalcon Expo will emphasize four critical areas of leading edge technology and related services: lighting efficiency, HVAC and smart building systems, renewable & alternative energy/onsite generation, and plant and facilities management.
"Our booth will incorporate the high energy saving LED lighting fixtures, giving Globalcon 2010 attendees a look at how our LED products are the solution for many lighting applications and we can save them significantly on energy consumption and cost," stated Lou DiDomenico, VP of Energy Management. "LED demonstrations will be conducted in our booth, and we will have a representative on hand throughout the event to provide general and technical information on our energy saving LED products and solutions."
About Stouch Lighting:
Headquartered in Aston, PA, Stouch Lighting is an authorized distributor of Appalachian Lighting's American made LED lighting products that will reduce your energy costs up to 80% and eliminate your maintenance costs, while increasing your lighting quality. Stouch Lighting has over 20 years of lighting experience and can provide cost of ownership models, Return on Investment (ROI) analysis, LED to HID energy comparison matrix and cost verification to reduce energy and operating costs. For additional information, please visit the Stouch Lighting website at www.stouchlighting.com.
Contact
Deborah Ogden 610.548.5001 x 53
E-mail:dogden@stouchlighting.com
Web Site:www.stouchlighting.com