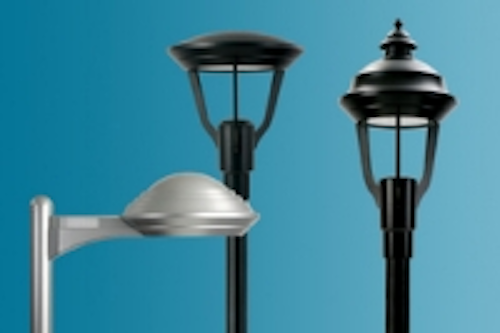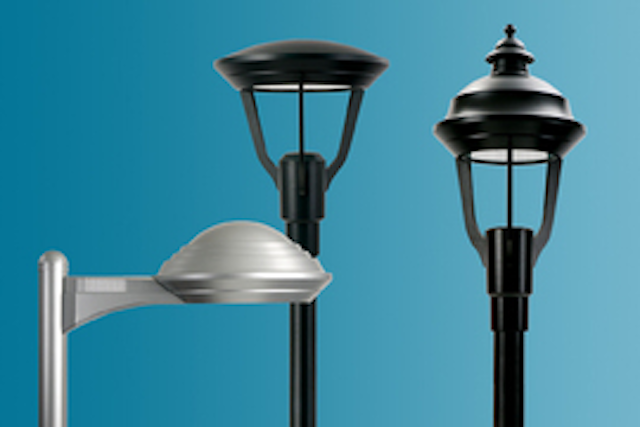 Date Announced: 24 Mar 2010
Cincinnati, OH – LSI's three decorative pedestrian scale area light fixtures, called the Enterprise; Intrepid and Lexington, are now available with an LED light source. Built around LSI's SmartTec™ intelligence platform, these Decorative Pedestrian Area Lights are designed specially to light pathways and walkway areas.
As a vital part of LSI's Crossover LED product family, the fixtures deliver exceptional uniformity with full cutoff to create a brighter environment at lower light levels. These fixtures provide equal to or better performance than existing standard HID alternatives.
As with all LSI Crossover LED fixtures you will enjoy --
* Tremendous energy savings -- up to 42% when compared to metal halide
* An expected life of a minimum 60,000 to 100,000 hours depending upon the ambient temperature of the installation location (see LSI website for specific information)
* Reduced maintenance costs
* Cool running fixtures --- sleek traditional & modern fixture designs with no finned heat sinks to spoil the looks or collect dirt and grime
* 5-year warranty
Finally, the Enterprise, Intrepid and Lexington fixtures are built from interchangeable modular components and a variety of mounting options give you complete design control of your space.
Contact
For further information, please visit LSI's Crossover web site –
E-mail:minda.matthews@lsi-industries.com
Web Site:www.lsi-crossover.com