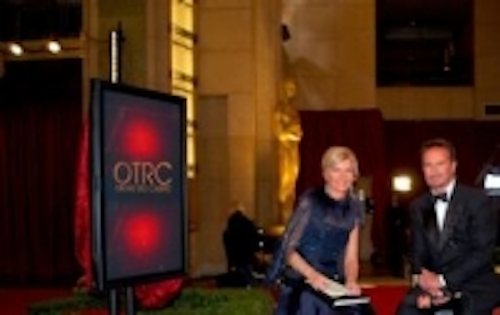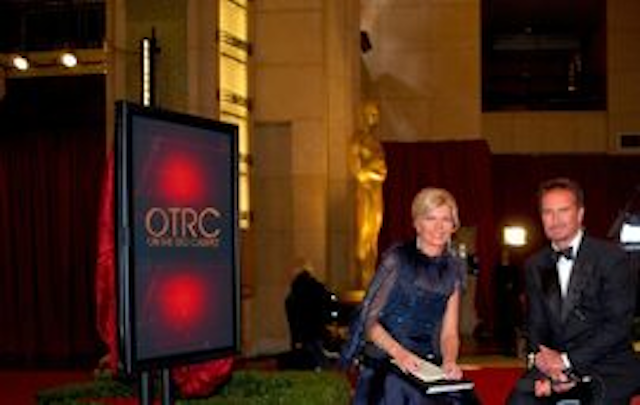 Date Announced: 15 Mar 2010
Academy-Award-Winning Performance!
Elation "On The Red Carpet" At This Year's Oscars
HOLLYWOOD, CA – Los Angeles' KABC-TV's live pre-Oscar broadcast On The Red Carpet gave viewers an up-close look at Hollywood's biggest stars as they arrived at the movie industry's premier event. Right alongside these luminous celebrities were some "bright newcomers" making their first appearance at this year's Academy Awards show – Elation Professional's ELAR 108 RGBW LED par cans.
Lighting designer Richard Brown (Architectural Media Design) used six ELAR 108 RGBW units as key lighting to illuminate On The Red Carpet hosts Michelle Tuzee and Marc Brown and their guests during the broadcast. The Elation lights were also used for a live post-Academy Awards show produced by KABC. The ELAR 108 RGBW is an indoor/outdoor IP65-rated par can containing 36 3-watt red, green, blue and white LEDs.
A longtime lighting consultant for KABC, Brown said he decided to switch to the LED-powered Elation unit from conventional key lighting sources at this year's Oscar shows for a number of reasons.
"I've been doing the show for about 10 years, and I felt there was a better way than using high-energy-consuming lights," said Brown. With 120W maximum power consumption at full use, the ELAR 108 RGBW draws a fraction of the energy of traditional lighting sources—something that KABC was greatly pleased with, Brown reported.
But the RGBW-color-mixing ELAR 108 is more than just "green" -- it provided significant advantages besides saving energy and money. Since LED sources operate at a very cool temperature, switching to the ELAR 108 RGBW kept the KABC show hosts much more comfortable than they would have been under conventional heat-generating par cans. "The talent really appreciated the fact that there was much less heat coming at them," said Brown.
The KABC broadcasters also appreciated what the LED lights did for their appearance. "They felt the LED lighting definitely made their skin tone look better than it did with conventional sources," said Brown. "I demo-ed another Elation LED light, the Tri-Brick, with Michelle and Marc for about three weeks prior to the Oscar broadcast, and they were very happy with the way they looked."
Broadcast engineers were another group that liked the ELAR 108 RGBW, thanks to its flexibility in key lighting against different backgrounds. "The engineers liked it because I could balance a face against a background just by changing the color temperature of the light," said Brown.
Perhaps most impressive of all was the bright output and outstanding quality of the ELAR 108 RGBW's illumination. "They did a great job," said Brown. "KABC was very happy with them." So happy that Brown is now developing a proposal for KABC to change to all the fixtures in its news studios to LEDs.
He also plans to use LEDs as key lights in another upcoming high-profile project. "We will be using them in the broadcast booth at San Francisco Giants football games as key lights for the announcers," he reports.
Photo Caption : "KACB-TV's Michelle Tuzee interviews fashion expert Randolph Duke during On The Red Carpet pre-Academy Awards show, with key lighting provided by Elation's ELAR 108 RGBW LED par cans."
Contact
For more information, call Elation Professional toll-free at 866-245-6726 or visit www.elationlighting.com Architectural Media Design can be reached at 818-359-1027, by email at info@architecturalmediadesign.com or visit www.architecturalmediadesign.com
E-mail:stephanie@fucinipro.com
Web Site:www.elationlighting.com