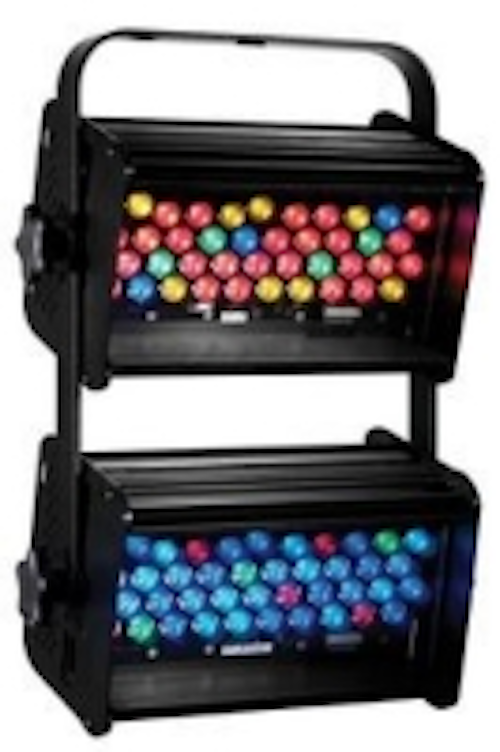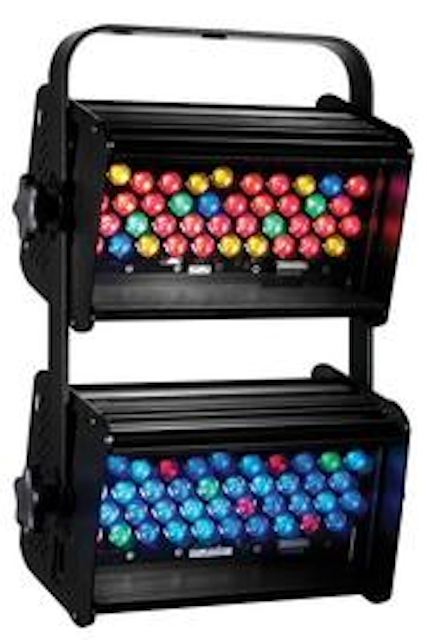 Date Announced: 01 Mar 2010
ETC is getting ready to exhibit at this year's Prolight + Sound in Frankfurt. The lighting, control and dimming manufacturer's latest additions to the Selador Series of LED fixtures will be taking centre stage.
Tuned to provide colours in either the warm or cool side of the spectrum, Vivid Fire and Ice offer colour brightness levels that rival or surpass the outputs of tungsten lighting fixtures, using up to 90% less power. With Fire and Ice delivering double or triple the light output of gelled conventional fixtures and fading smoothly from colour to colour, you can move from afternoon to sunset or from twilight to romantic moonlit nights using fewer fixtures and less power.
A large part of the stand will also be taken up with ETC's control desk range, including the Eos, Congo and SmartFade families. The Eos family includes Eos, Ion and ETC's newest addition to the range, Element, which is designed specifically for smaller theatrical venues and schools that depend on single desk operators or volunteer staff. The New Wimbledon Theatre in London recently bought an Element desk because it allows complex cues and control of automated lighting, while also being quick and easy to get started on for visiting theatre groups.
The Congo family, which is made up of Congo and Congo jr, is aimed at the live event market and is perfect for busking or lighting on the fly.
Meanwhile, SmartFade is the most basic family - small but powerful desks that you can get started on in minutes. ETC's staff will be taking time to show visitors just how easy all the desks are to work with, whether you're buying one for your venue or renting one for your show.
Also on show will be SmartBar 2 and SmartModule 2, the latest additions to ETC's portable dimming range. Both are designed to offer out-of-the-box dimming solutions and can be used wherever and whenever specific performances demand flexibility within a lighting system. Both dimming products are self-contained, with on-board processing, local and remote control and several different output connectors.
Please visit ETC's stand in Hall 11.1, stand B43, at Prolight + Sound,
24 to
27 March, for demonstrations of all these products and many others from ETC's lighting, dimming and control range.
-ends-
Picture caption: Vivid Fire and Ice are the latest additions to the ETC Selador Series of LED fixtures
Date of issue: 01 March 2010
Contact
For more information on ETC and its products, please visit www.etcconnect.com
E-mail:leeann@harmerpr.com
Web Site:www.etcconnect.com