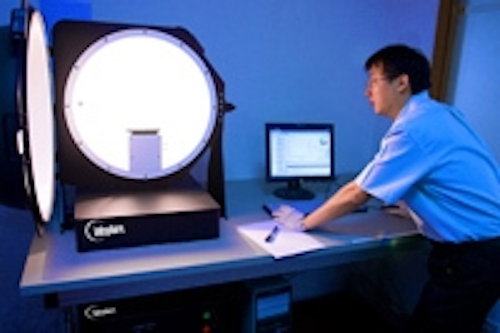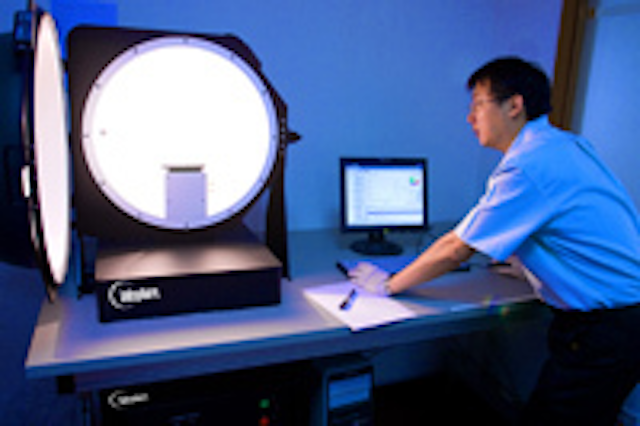 Date Announced: 26 Mar 2010
-- Labsphere LED Test System Setting the Bar in China
North Sutton, New Hampshire -– A custom LED testing installation from light metrology industry leader, Labsphere, has been chosen by the Shanghai Research Centre of Engineering and Technology for Solid-State Lighting for its LED life measurement lab. The Institute supplies LED testing services to local manufacturers of solid state lighting. The powerful system is the first of its kind in China, with potential to become the national standard in LED testing.
Labsphere's high performance and strong local support were the deciding factors for the Institute in selecting its system. Locally made systems currently offer testing of only one parameter of a single, low-power LED at a time. The integrated system from Labsphere is able to perform a variety of optical and electrical test measurements on an array of up to 20 discrete LEDs, including high power lamps, in under 60 seconds.
During a single measurement sequence, the life test station simultaneously produces optical measurements of total spectral radiance and luminous flux, peak and dominant wavelength, full width/half max, CIE purity and CIE chromaticity, as well as forward current, leakage current and reverse voltage electrical measurements. Labsphere's powerful software gathers radiometric, photometric and colorimetric parameters used for analysis that meets requirements set by the National Institute of Standards and Technology (NIST).
Labsphere's life test station will enable the Institute to quickly and accurately test new products for its clients, increasing the reliability and energy performance of solid state lighting used in street lighting, architectural lighting and outdoor signage. There are no national standards for LED testing in China currently. The Institute hopes that this new system will bridge the gap left by traditional methods of LED testing to become the first national standard.
In addition to system performance, the quality of Labsphere's sales support impressed the Institute. During system development, US staff flew to Shanghai to meet with the Institute face to face, along with Labsphere's local sales and applications engineers. Now that the system is in place, Labsphere's Shanghai-based team will be available on an ongoing basis for upgrades to meet evolving LED market needs.
"The Labsphere system is ideal as we will be able to upgrade it for certain applications. The system is also tailored specifically to new solid state lighting sources," said Steven Li, the Institute's General Evaluation Lab Manager.
Per Roger Xiao, Asia Pacific Sales Director of Labsphere, a key reason the Institute selected Labsphere is, "Labsphere can commit to the customer that we can help them with customization of software locally; also both parties can cooperate on building a SSL test and measurement platform that complies with international industry trends."
About Labsphere
Labsphere (www.labsphere.com), a Halma company, is a world leader in light testing and measurement, and optical coatings. The company's products include LED, laser and traditional light source light measurement systems; uniform light sources for imaging device calibration; spectroscopy accessories; and high diffuse reflectance materials and coatings for applications in backlit panel displays, computed radiography, and system calibration.
About the Institute
Shanghai Research Centre of Engineering and Technology for Solid-State Lighting was founded in 2004 by the Shanghai Technology Commission under the Shanghai Municipal Government. It is a leading advisory body in China's growing SSL industry. The main purpose is to evaluate and advocate best practices for the Chinese SSL industry in the fields of measurement, manufacturing and standardization. The organization also provides professional consulting service and certifications in SSL design and evaluation to Chinese SSL manufacturers, including the LED lighting project contractors for 2010 SHANGHAI EXPO.
Contact
Labsphere Inc. 231 Shaker Street North Sutton, NH 03260 USA Tel: +1 603.927.4266 Fax: +1 603.927.4694
E-mail:labsphere@labsphere.com
Web Site:www.labsphere.com