Philips offers unique color dynamic LED lighting module
Feb 8th, 2006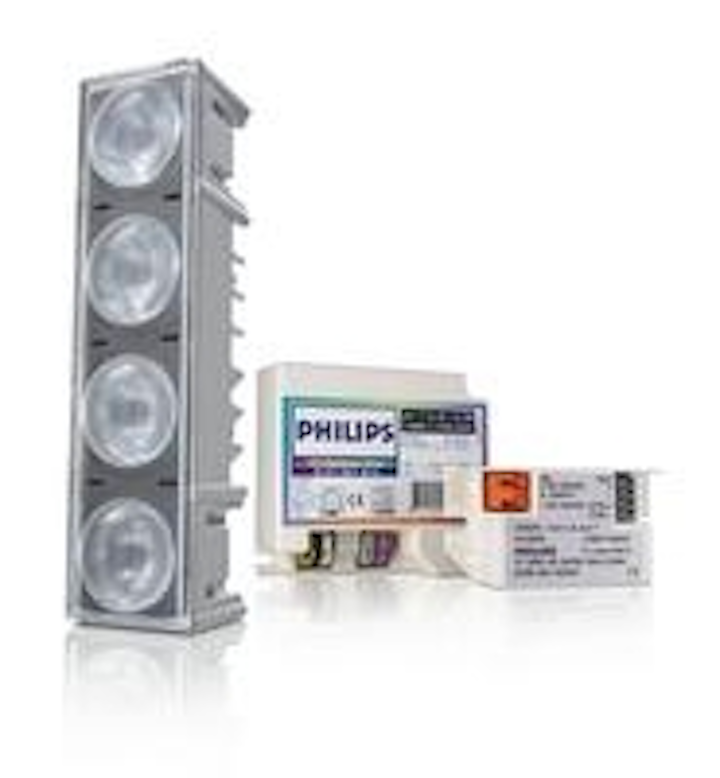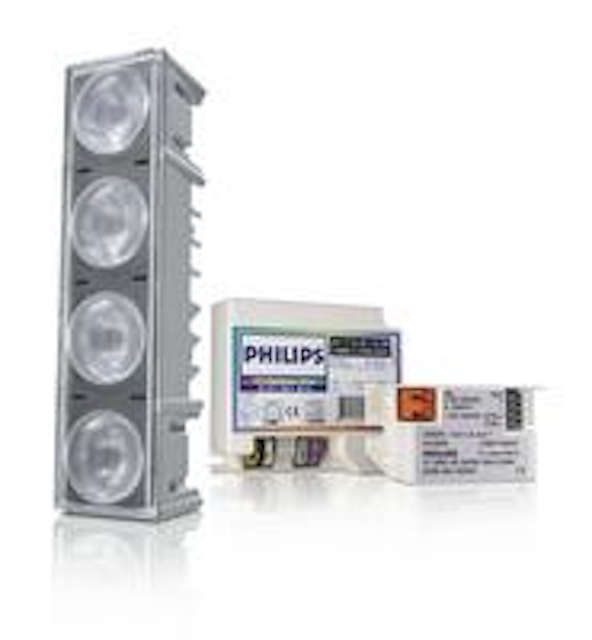 Date Announced: 08 Feb 2006
Philips has announced the launch of a new colour dynamic LED lighting Module aimed at OEM's and Designers. These modules, which are ready to use, provide spectacular lighting effects and offer a very high degree of design flexibility for decorative lighting applications.
Benefits also include the total control over the light and colour effects due to its compatibility with external lighting control systems and greater safety due to its low voltage connections. In addition the modules are well suited to harsh environments due to their IP67 rating.
This last point is well illustrated by one of the first applications to be installed. The famous
Snow Castle
at Kemi in Finland , a hotel made of ice, have installed the new RGBA Modules to great effect.
Marika Tomminen from Kemi Snowcastle commented: "The Philips Lighting scheme is very exciting for us as, in addition to providing excellent lighting effects throughout, for the first time, we are able to properly light our fantastic ice sculptures using the LEDs. Previously, this was not possible using conventional lighting, as the high temperatures would have melted the sculptures. This is a very important development for SnowCastle."
The new RGBA LED lighting Module can also easily be integrated into luminaire or architectural designs because Philips has taken care of the optical, thermal and mechanical issues. It consists of a small block with four different colours – Red Green Blue and Amber offering 4 x 1W. Applications areas include wall washing for shop lighting, in particular accent & decorative, and outdoor lighting, specifically decorative and architectural lighting.
The module uses the latest industry leading generation of Luxeon® high brightness LED light sources. There is a DALI and DMX compatible control interfaces, and run on the latest Philips Xitanium™ LED drivers. These 40W, 67W and 80W drivers transform the mains supply into stable 24V DC on which the module is operated.
"This latest development is potentially very exciting" says Marc Passet Philips European LEDs development manager. "The scope for spectacular lighting designs and effects are greater than ever before".
The new RGBA module is available now and has a lead time of 4 weeks.
Contact
Barbara Neate Tel: 01483 293 071 Fax 01483 575534 Philips Lighting, Guildford Business Park, Guildford GU2 8XH
E-mail:barbara.neate@philips.com
Web Site:http://www.lighting.philips.co.uk