Lighting Services unveils first product based on TIR's LEXEL
Feb 20th, 2006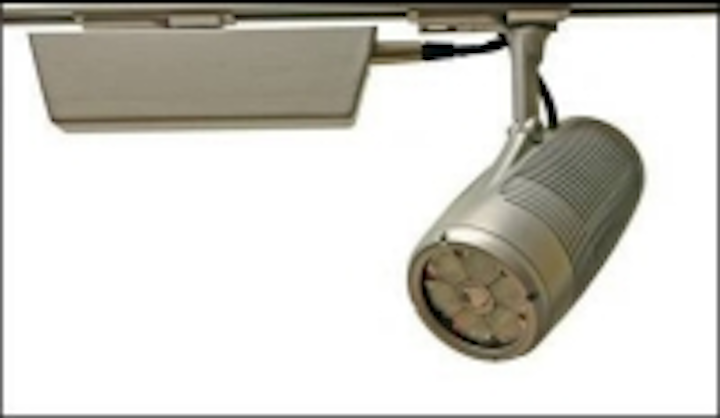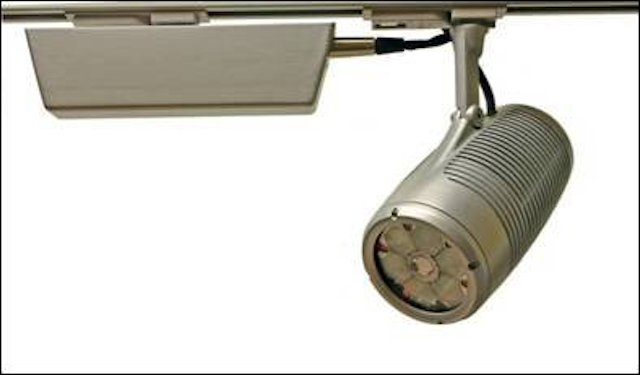 Date Announced: 20 Feb 2006
TIR SYSTEMS' PARTNER LIGHTING SERVICES INC UNVEILS FIRST PRODUCT BASED ON LEXEL™ TECHNOLOGY AT ARC06 IN LONDON
London, UK – TIR Systems Ltd. (TSX: TIR), a world leader in light enabling technologies for LED-based Solid State Lighting (SSL) and the developer of the first fully integrated Solid State Light source, the LEXEL™, announces that its strategic partner, Lighting Services Inc (LSI), has introduced the first LEXEL™-based light fixture.
The LumeLEX™, as the fixture is named, combines the benefits of conventional lighting with the superior control, flexibility and potential for significant energy savings achievable with LED-based lighting technology.
The LumeLEX™ showcases LSI's design flair in a track-lighting fixture that will be of particular interest to customers in the high value retail, museum, and gallery market segments which are at the leading edge of the US$91B global illumination market.
LSI has harnessed the advantages provided by the LEXEL™ in developing a product that meets market requirements for a white light source that provides similar intensity to conventional sources, with the flexibility to dim and select any colour temperature desired - critical elements demanded by this market segment.
LSI President Daniel Gelman comments, "I am very pleased that we are able to show our first LED-based product at ARC06 after only four months of working with TIR. LEXEL™ technology is well suited for our markets and with the LumeLEX™ we will deliver the features and performance our customers value."
Leonard Hordyk, President and CEO of TIR Systems, notes, "The fact that our two companies are able to demonstrate a product that captures the full potential of Solid State Lighting in such a short timeframe is a phenomenal accomplishment. Our goal was to provide our partners with a Solid State Lighting platform that was as simple as a conventional lamp and ballast to incorporate into new products, and the introduction of the LumeLEXTM proves that the LEXEL™ has achieved that goal. We are very excited about the opportunity to help our partners like LSI deliver successful new products to their customers."
About Lighting Services Inc
Lighting Services Inc (LSI) is the leading independent manufacturer of track, accent, display, fiber optic, and LED lighting systems. Since 1958, LSI has been dedicated to designing, engineering and manufacturing lighting systems of the highest quality. Our reputation for creativity and innovative design, coupled with specification grade products and intelligent personalized service, has made us the manufacturer of choice amongst the most discriminating specifiers of lighting.
To find out more about Lighting Services Inc visit http://www.LightingServicesInc.com
About TIR Systems Ltd.
TIR Systems Ltd., a world leader in delivering specialty lighting systems, is building the foundations for tomorrow's lighting. Through sound innovation and proven technical capability, TIR is developing, designing and marketing the core technologies that will allow Solid State Lighting (SSL) to move to the forefront of mainstream lighting.
About LEXEL™
The LEXEL™ is a perfectly controllable new solid state light source incorporating light emitting diodes (LEDs) that uses up to 80% less energy to produce the same amount of light as a conventional light source and does not degrade its output or colour temperature over its 50,000 hour life. LEXEL™ combines breakthroughs in thermal design, optics, and feedback to provide precise colour temperature control and dimming in a cost effective design, resulting in a truly intelligent light source for illumination.
Contact
J. Caren Holtby Investor Relations Manager Tel: 604-473-2318
E-mail:caren.holtby@tirsys.com
Web Site:http://www.tirsys.com