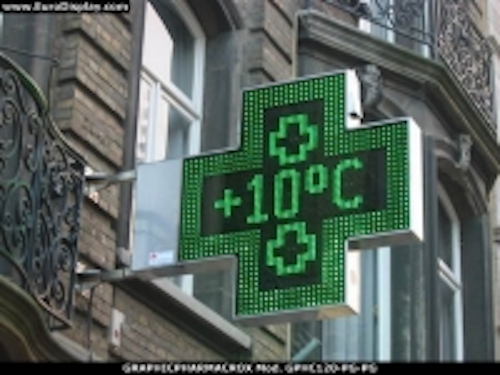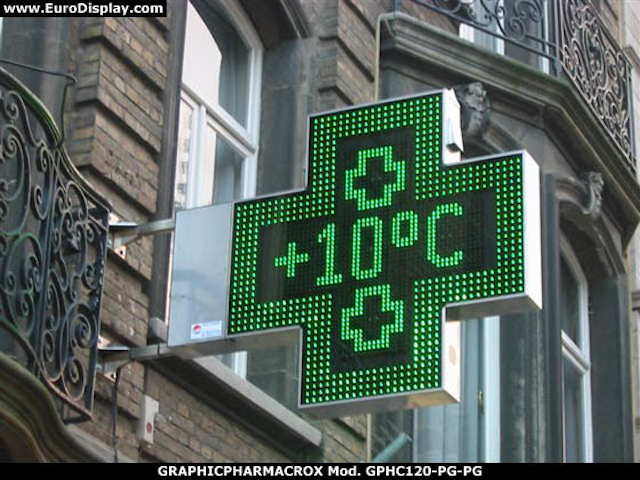 Date Announced: 28 Feb 2006
Torino, Italy – Like the blazing torch that lit the Italian countryside paving the way for the Olympic opening ceremonies, Euro Display has lit a path of incredible successes over the past 12 months. Three flames shine in particular:
#1 - the launch of the lightweight yet strong and durable proEVENT® Series maxi-screens designed for the portability and stability requirements of concerts, sporting events, conventions, and other high-impact venues;
#2 - Euro Display's proud participation in the globally-watched journey of the Olympic Torch; two of its giant screens with revolutionary Surface Mounting Device (SMD) technology followed the torch during it's final two-month trek. And,
#3 - the wildly successful sales of PharmaCrox, vividly clear LED pharmacy cross signs available in over 80 possible combinations and easy-to-install, trouble free designs.
Rave reviews accompany the launch of ProEVENT Series maxi screens.
Euro Display's proEVENT® Series sold over 200 units in the past year, with an anticipated 300% increase expected in 2006. The rental and staging industry raved about the product, citing its remarkably easy setup and blazing installation speed — a 5x4m screen can be mounted by 3 people in just 50 minutes. And with its innovative auto-centering and locking system, two people can build the units with precision, even on an uneven surface.
Another must-have feature of the proEVENT® Series is its hassle-free, plug-and-play technology that allows real-time visualization with a simple DVI cable connection to a common PC or mixer.
"Our engineers focus on two key objectives: details and design," said Fabio Aversa, Euro Display's Sales and Marketing Manager. "We pay attention to the smallest of details to produce a product beyond what the market expects, without sacrificing the best of design principles. We want it all for our customers."
Olympic Torch blazes the way for athletes and a Euro Display LED screen
When electronics giant Samsung needed a large display to follow the Olympic Torch, they turned to the leading-edge technology of Euro Display. They chose two giant screens in SMD TOP LED with a 10mm pitch for added visibility, mounted on the truck following the lighted procession. With the world's eyes on the torch, Euro Display basked in the glow.
New models deliver the demand for PharmaCrox pharmacy crosses
Riding the amazing success of LED pharmacy cross signs all over the Old Continent, Euro Display further enlarged its catalogue with new models. With over 80 possible combinations of sizes, colors, and effects, the company realized over 200% increase in sales last year with demand continuing to surge. "Crosses are taking over my office—I'll have to move out to make room for all of the new orders!" said Domenico, the technician responsible for production.
New team members add to the energy at Euro Display
Despite its 28-year presence in the media, entertainment, and information display industry, Euro Display exudes the passion and creativity of a startup operation. The company chooses team members carefully, selecting those with innovative ideas, proven experience, and make-it-happen attitude. 2005 saw the addition of several talented new professionals, particularly in the Research & Development and Mechanical Engineering departments. With a strong foundation and leadership in Information Technology and Sales & Marketing, the company expects a remarkable 2006.
New challenges, new plans hallmark 2006
"This year has been incredibly amazing," said Aversa. "The passion and expertise of our people—and this group loves a challenge—has allowed us to expand in a multinational market with global players. The enthusiasm and energy here are simply stimulating! And our bottom-line successes testify to the hard work, commitment, and technological advances at Euro Display."
Strategic plans for 2006 include reinforcing the production structure to maximize efficiencies; expanding the physical facilities; and meeting the consistent growth in demand of Euro Display's quality LED products.
Contact
Fabio Aversa Corporate Sales & Marketing Euro Display Srl Strada della Risera, 7 10090 Rosta, Torino Italy Tel.: +39 / 011.954.10.15 Fax: +39 / 011.954.10.17
E-mail:fabio.aversa@eurodisplay.com
Web Site:www.EuroDisplay.com