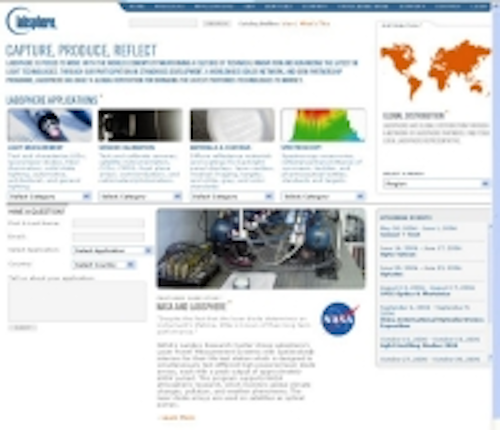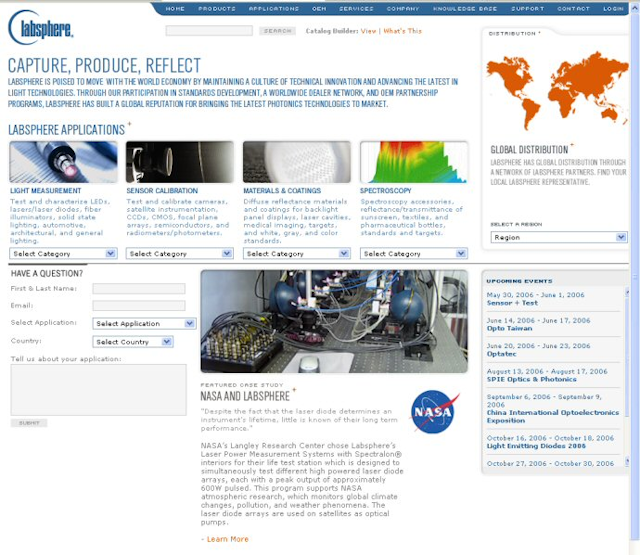 Date Announced: 24 May 2006
North Sutton, NH – To better serve customer technical application inquiries and simplify site navigation, Labsphere has launched a completely new, "ground-up" reconstructed company website.
Labsphere is recognized as an industry standard in providing reference material that supports technical advancements in the fields of light measurement, sensor calibration, optimal diffusely reflective materials and spectroscopy instrumentation and accessories.
The new website affords users faster, easier access to application notes, technical guides, product information and data sheets, incorporating the latest Internet technology advances and design.
"Our goal has always been to simplify customers' access to useable, technical information that enables accelerated decision-making. The new website's layout and navigation tools were developed after several months of direct customer feedback on what they wanted us to build," said Christina Chase, Marketing Manager at Labsphere.
The new website,
www.labsphere.com
, offers several new navigation utilities such as an on-line product catalog builder, QV Quick View functionality for products, current "real world" case studies and easy access to global distribution partners.
"Being customers' first choice provider for traceable, light-based measurement systems and materials is Labsphere's lifeblood. Our new website is designed to better serve customers' needs for answers, fast", commented Tim Kardish, Labsphere's President. "It is an investment in our customers."
About Labsphere:
Labsphere, a wholly owned subsidiary of X-Rite, Inc., is a global leader in innovative light measurement technology. Products include uniform light sources to calibrate imaging devices and camera systems in the visible and IR; light measurement systems for lasers, LEDs, and traditional light sources; and reflectance standards for calibrating spectroscopic measurement systems. Labsphere also provides systems and components to OEMs in numerous industries, including spectroscopy, laser diode test and measurement, semiconductor, and medical.
Contact
Christina Chase, Labsphere Marketing Manager, Tel. +1 (603) 927 4266
E-mail:cchase@labsphere.com
Web Site:http://www.labsphere.com