Advanced LEDs Ltd launches luminaires at Light+Building
May 3rd, 2006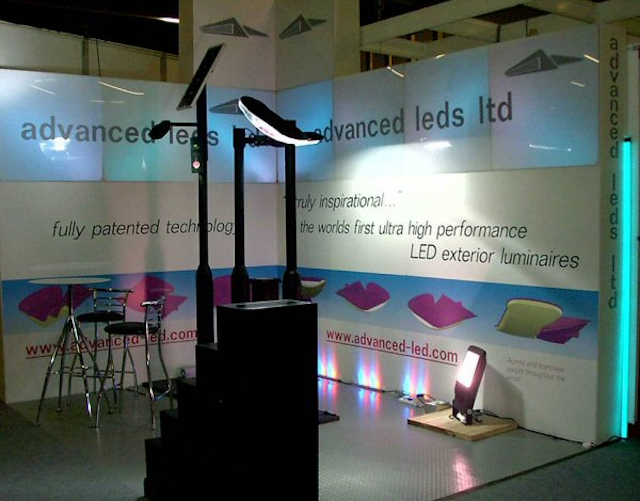 Date Announced: 03 May 2006
Advanced LEDs Ltd chose Light + Build, Frankfurt to launch its new ultra high performance, fully patented, LED luminaries.
The Hammerhead streetlight and The Stingray floodlight both available in 120watt, 180watt and 240watt versions (full colour change RGB option also available).
"The reception of these luminaries exceeded our own high expectations," stated Carl Clarke, Managing Manager. "Frankfurt proved itself to be the best choice of venue to launch these products with the high numbers of top quality visitors it attracts worldwide."
The vast amount of interest generated in these products proved that the market is now ready to move forward with this new technology and Advanced LEDs are already working on phase 2 of these ultra high powered luminaires.
This is only the beginning of a very exciting era as Advanced LEDs have now proved that LEDs can compete with discharge lamps in light out put but also offer the added benefits of no lamp changes, low cost of ownership, energy saving, environmentally friendly fittings.
Contact
Gail Rutter, Marketing Manager, Advanced LEDs Ltd Unit 14 Bow Court, Fletchworth Gate, Burnsall Road, Coventry CV5 6SP Tel: 02476716151 Fax: 02476712161
E-mail:publicity@advanced-led.com
Web Site:http://www.advanced-led.com