Zumtobel and Spectral showcase products using TIR technology
May 3rd, 2006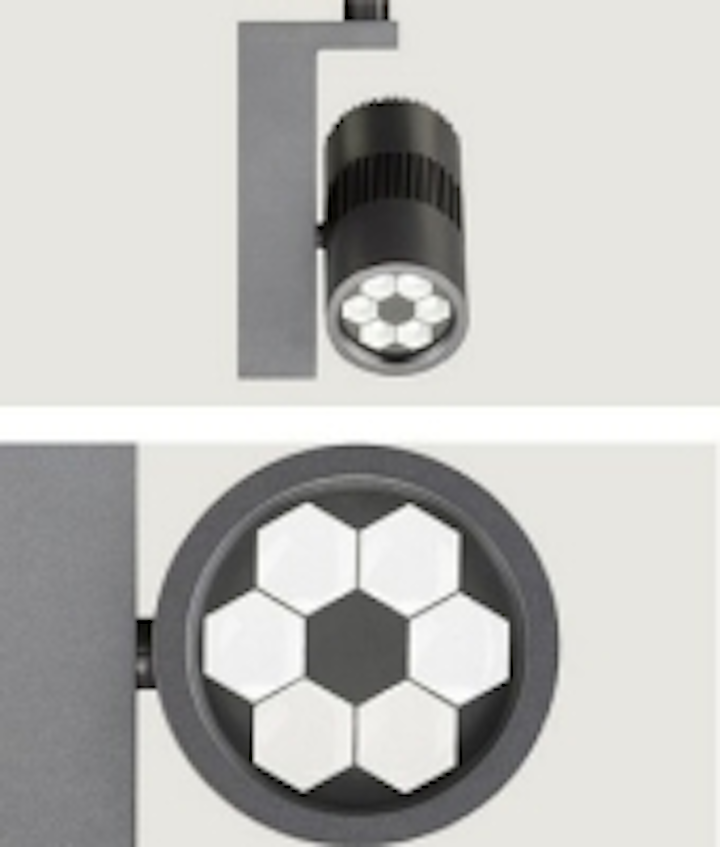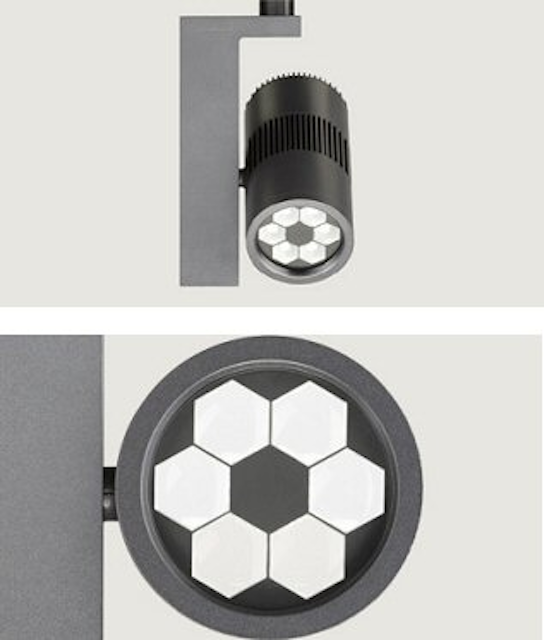 Date Announced: 03 May 2006
TIR Systems Ltd. (TSX:TIR - News), announces that its strategic partners, Zumtobel AG and Spectral GmbH have successfully launched their initial products based on LEXEL(TM) technology at Light and Building 2006 in Frankfurt Germany.
Zumtobel AG Group featured its new Tempura(TM) line of light fixtures (pictured), which currently includes track and downlights, at both its Zumtobel and Ledon displays. The Zumtobel brand is globally recognized as a leader in specification grade indoor products, while Ledon is a new company set up by the Zumtobel Group specifically for the purpose of developing solid state lighting fixtures to capitalize on the conversion from conventional light sources to LED-based SSL solutions.
Ruedi Hug, Managing Director for Ledon, stated, "Our exhibit was designed to focus on the high quality and consistency of illumination and LEXEL(TM)'s ability to accurately produce color temperatures across the entire useful range. We had a tremendous response from our customers, most of whom did not even realize that the exhibit was illuminated entirely with solid state light fixtures until they were told."
Spectral GmbH launched its new KV 27/65 line of products, its first based on LEXEL(TM) technology. KV 27/65 includes track, surface, and pendant mounted fixtures for indoor architectural applications. Spectral is a leader in providing unique designer lighting products for the architectural market.
P.H. Neuhorst, Founder and Managing Director of Spectral notes, "We were able to display the diversity of applications of which LEXEL(TM) technology is capable, both white light and saturated colors, and are very pleased with how the KV 27/65 products were received at the show."
TIR expects commercial shipments of the products launched at Light & Building to commence in the second half of 2006.
Leonard Hordyk, President and CEO of TIR Systems, stated, "It was fantastic to have the world see our partners show mainstream general illumination light fixtures that demonstrate the power of LEXEL(TM) to provide high quality, perfectly controllable light. Our plan to commercialize LEXEL(TM) technology called for partners to launch products at this show. I am very excited that we were able to meet this aggressive target and see TIR's technology displayed by prominent leaders in the lighting industry who will leverage their reputation and brands to deliver high quality products to market."
Light & Building takes place every two years and is the largest lighting exhibition in the world. Attendance for this year's show was estimated to be approximately 120,000 with close to 2000 exhibitors.
About Zumtobel AG and Ledon
With revenue of _1.13B (2004/2005), production facilities in Europe, North America, Australia and Asia, and sales and consultancy centres in almost 100 countries, the Zumtobel Group is one of the few global players in the lighting industry. The Group is based in Dornbirn, Austria, and comprises Zumtobel and Thorn Lighting which sell lighting fixtures, TridonicAtco, a manufacturer of lighting components, LEXEDIS, a manufacturer of LED components, and Ledon, a manufacturer of solid state lighting fixtures.
To find out more about Zumtobel AG please visit http://www.zumtobel.com.
To find out more about Ledon please visit http://www.ledonlighting.com/
About Spectral GmbH
Spectral GmbH provides lighting solutions and manufactures high-quality standard luminaires for building interiors. The Company's activities are focused on consultancy and supporting client partners during the planning of complex lighting systems, with the objective of creating lighting worlds that are ideally suited to the architectural application, and the requirements of owners, planners and contractors.
With a total of 140 employees, Spectral carries out up to 5,000 projects annually, from planning to construction. A team of product and interior designers exclusively manages new product development, successfully bringing fresh ideas and vision to the market and often setting new lighting trends. This has resulted in Spectral receiving a total of 56 design awards over the last 19 years.
This innovative luminaire program combines design, material selection and functionality. From high-tech to historical, from chandeliers up to the functional office and school lighting, Spectral's captivating designs highlight surfaces, structures and details.
To find out more about Spectral GmbH please visit http://www.spectral-online.de.
About LEXEL(TM)
The LEXEL(TM) is a perfectly controllable new solid state light source incorporating light emitting diodes (LEDs) that has the potential to use up to 80% less energy to produce the same amount of light as a conventional light source and does not degrade its output or color temperature over its 50,000 hour life. LEXEL(TM) combines breakthroughs in thermal design, optics, and feedback to provide precise color temperature control and dimming in a cost effective design, resulting in a truly intelligent light source for illumination.
About TIR Systems Ltd.
TIR Systems Ltd., a world leader in delivering specialty lighting systems, is building the foundations for tomorrow's lighting. Through sound innovation and proven technical capability, TIR is developing, designing and marketing the core technologies that will allow Solid State Lighting (SSL) to move to the forefront of mainstream lighting.
Contact
Caren Holtby TIR Systems Ltd. Investor Relations Manager (604) 473-2318
E-mail:caren.holtby@tirsys.com
Web Site:http://www.tirsys.com