EcoLEDLighting offers 6 year guarantee for LED MR16 downlights
May 26th, 2006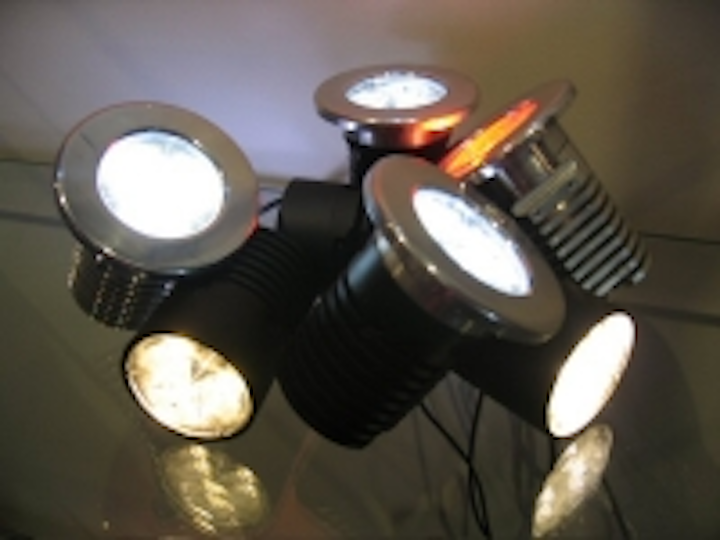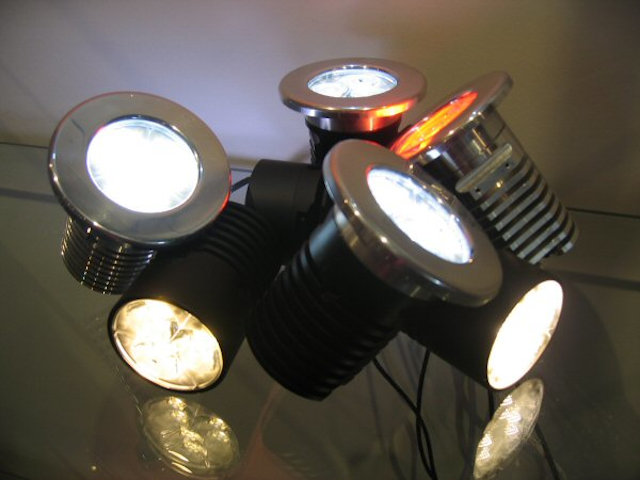 Date Announced: 26 May 2006
London UK- May 10th, 2006- EcoLEDLighting have today launched their high specification high brightness LED MR16 downlight replacement product using new state of the art heatsink technology. The company is so confident of the quality and life expectancy of this product that they offer a 6 year guarantee.
The advantages of standard consumer LED lighting systems have been well documented:
* Extremely Low maintenance
* Longer life (typically x 10)
* Energy saving (typically only 10% of any existing technology)
* Zero UV emissions
* Reduced heat output (typically 85% cooler)
* Increased safety
* Uses no hazardous or poisonous materials in any component part
* ROHS, WEEE and Part l 2006: Buildings Regulations (conservation of fuel and power) compliant
The disadvantages are not so widely known. Most consumer LED lighting systems do not make use of their full cost saving and light emitting potential. Reliability and light output are sacrificed to keep the initial purchase price as low as possible. In many instances this is a false economy due to the high labour cost of frequent replacement in difficult locations.
EcoLEDLighting has recently launched their MR16 replacement solid state light with built in high specification heatsink technology that greatly extends the life of each unit and reduces the level of light degradation. It is the use of their specific technology that enables their product line to live up to the claims made by the LED manufacturers
EcoLEDLighting's MR 16 replacement with its high brightness LED technology and heat management system directly matches the MR16 downlighter footprint but is now guaranteed to last for many years. EcoLEDLighting is so confident of their product that they are giving a 6 year return to manufacturer replacement guarantee. "Who else demonstrates this level of confidence in their product?" says Robin Day, Managing Director.
Typical uses for these high specification products are where the cost of replacement is high in labour, travel and equipment terms:
+ High ceiling installations in hotels, public buildings, hospitals, theatres, cinemas, museums and shopping centers
+ Elevator car downlighters
+ High security locations such as banks, prisons, army camps, naval installations and nuclear plants
+ Buildings with external facilities management contractors
+ Locations where heat emissions are problematical such as restaurants, clubs and retail outlets and sizable savings can be made in regards to reduced energy consumption in locations that are air conditioned
For further details of this and other exciting high quality solid state lighting products please visit their website at www.ecoledlighting.com
About EcoLEDLighting
EcoLEDLighting specialises in 'Off-Grid' Solar, Wind and Mains Powered LED lighting products specific to those forms of energy generation.
EcoLEDLighting has brought together a total of 22 years of cutting edge LED lighting technology experience gained in the aerospace industry. Their designs and products reflect this experience in the production of 100% recyclable, Environmentally Friendly, durable, state of the art lighting solutions.
Their basic product range provides lighting solutions for environmentally aware Architectural, Retail, Security, Safety, Emergency Relief Response Organisations, Disaster Relief and Eco-tourism sites where energy cost, ambient heat reduction and ultimate durability are key requirements.
Contact
Technical: Robin Day Tel. 07980 840 425
E-mail:info@ecoledlighting.com
Web Site:http://www.ecoledlighting.com