SPNovaLED from Dominant used in Esso logo panel and canopy
May 23rd, 2006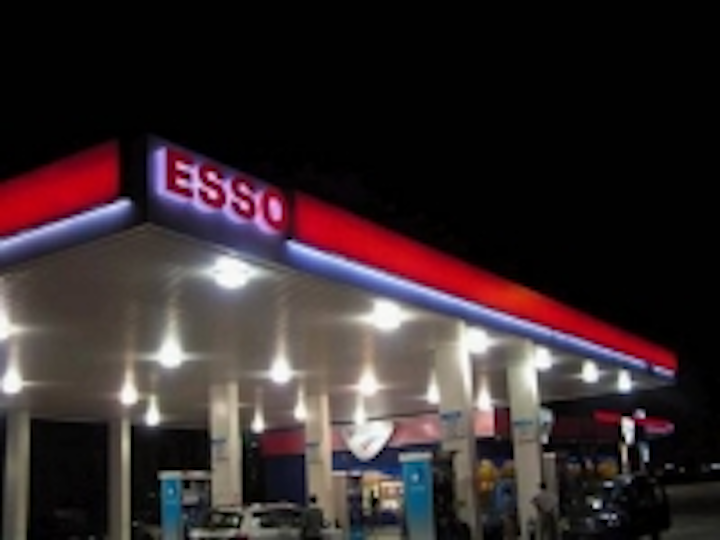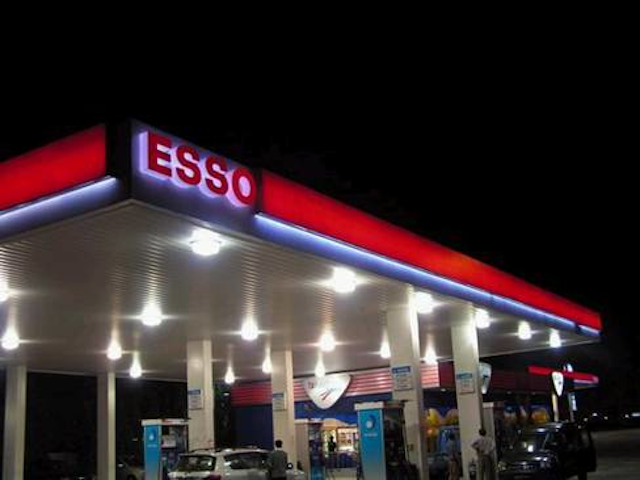 Date Announced: 23 May 2006
The year 1572 marked the first appearance of the magical nova in the Constellation Cassiopeia. Ancient observes of the night sky thought it to be an amazing occurrence in itself. These luminous stars were given the name Nova, which is Latin for "new".
Fast forward to the present, we discover that the Nova still shines brightest, albeit in a different form. Unlike its predecessor which could only be seen, the brightness of today's Nova can be seen and literally use it!
Solid-state lighting using LED technology offers a new model of digital lighting; Esso-branded fuel petrol kiosk using LED to light up their logo panel and canopy. High power and brightness SPNovaLED in white and red have been integrated in this lighting technology.
Due to its small footprint, potentially energy-saving and is more durable compare to conventional light source. These may illuminate the path to invade territory traditionally dominated by the light bulk and opened the door for lighting designers to create a new generation of lighting fixtures.
Designed for high current drive with a brightness of 50 lm typical of white LED and 45 lm typical of red color LED and just only 6.0 x 6.0 x 1.5 (mm) large LEDs are used for the logo panel and canopy lighting.
Meanwhile, as LEDs performance improves, innumerable applications continue to emerge. More widespread use could lead to energy savings and a minor revolution in the way we think about lighting.
DOMINANT Semiconductors will be showcasing high power LEDs, SPNovaLED for lighting applications at the Guangzhou International Lighting Exhibition + Electrical Building Technology fair which takes place in Guangzhou, China from Jun 8 to 11, 2006. Visitors will be able to see incredible bright light in a small area with the small package outline.
About DOMINANT Semiconductors
DOMINANT Semiconductors Sdn. Bhd. is a dynamic Malaysian Company that is among the worlds leading SMT LED Manufacturers. An excellence – driven organization, it offers a comprehensive product range for diverse industries and various lighting applications in the automotive, consumer and communications as well as industrial sectors. With extensive industry experience and relentless pursuit of innovation, DOMINANT's state-of-art manufacturing, research and testing capabilities have become a trusted and reliable brand across the globe. More information about DOMINANT Semiconductors can be found on the Internet at http://www.DOMINANT-semi.com. DOMINANT is a QS 9000 and ISO9001 certified company.
Contact
Marketing Communication Tel: +60 (06) 2833566 (Ext: 2117) Fax: +60 (06) 2830566
E-mail:mei-ghee.tee@DOMINANT-semi.com
Web Site:http://www.DOMINANT-semi.com