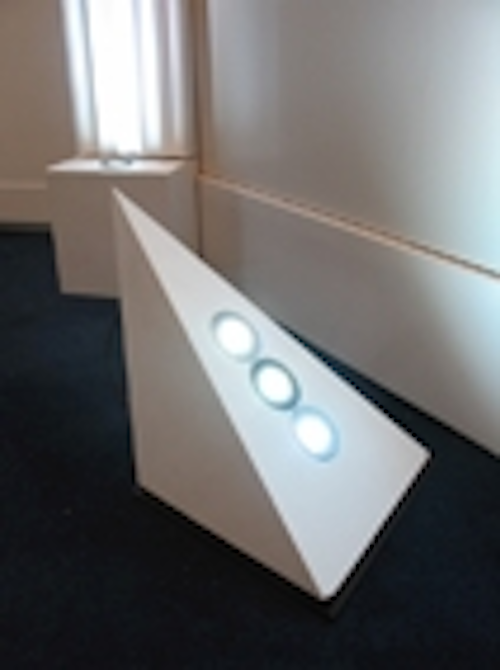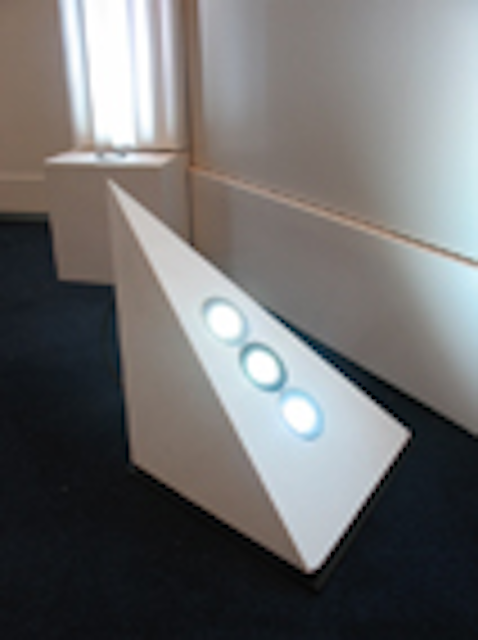 Date Announced: 15 May 2006
Marl International has launched the latest generation high flux LED solution to the architectural market.
The UK based design and manufacturer has continued with the planned integration of the ceramic-based Lamina LED Light Engines into its broad architectural lighting portfolio.
The Aztec16 has been developed in response to demands from the lighting industry for a workhorse lighting product that has the flexibility to address a broad spectrum of applications and can be tailored to meet that most demanding of requirements – the individual, specific tastes of the end client.
A modular design approach has been adopted that gives the Aztec16 the flexibility to be used with the majority of current MR16 fittings that are accepted, used and stocked by the lighting industry.
Uplighters, downlighters, wall fittings and spotlights can all be now given the power and brilliance of LED technology that now exceeds the performance of the traditional halogen incumbents. The colours are intensely pure, and the colour mixing is performed at molecular level which removes the traditional LED handicap of pixilation.
Marl's novel idea has been to create a package around the Light Engine that successfully marries good thermal management with performance and aesthetic beauty. The main body carries the Optics, Light Engine and Primary Heatsink.
This compact unit then has different mounting options:
* Panel mount using a bezel, attractively finished in gold, chrome or black.
* Fixed MR16 holder
* Directional eyeball
* Retrofit into existing customer housing
The optical package Marl offers also gives great scope to tailor the performance of the Aztec16 unit to suit your specific requirements. Three lens alternatives gives the option of narrow, medium or wide beam output to suit the desired performance needs. This is a distinct advantage in task lighting areas where reductions in energy can be achieved by monitoring the amount of light output and the necessary power required.
Colour mixing performance is "simply the best" that the LED industry has to offer. The unique patented design of the Lamina Light Engine colour mixes with LED dies, each smaller than the width of a human hair. To the naked eye, it is impossible to spot the RGB components of the colour being rendered that give the first true colour changing light source in discrete form.
Marl International Limited offers something different in terms of architectural lighting. The combination of innovative design, aesthetic appeal and quality product are crucial elements when planning and implementing any lighting project and Marl offers the capability to assist throughout this process.
Contact
Marl International Limited, Marl Business Park, Ulverston, Cumbria LA12 9BN, United Kingdom. Tel: +44(0)1229 582430 Fax: +44(0)1229 585155
E-mail:marketing@marl.co.uk
Web Site:www.marl.co.uk