Color Kinetics to unveil new white LED fixtures
Apr 12th, 2006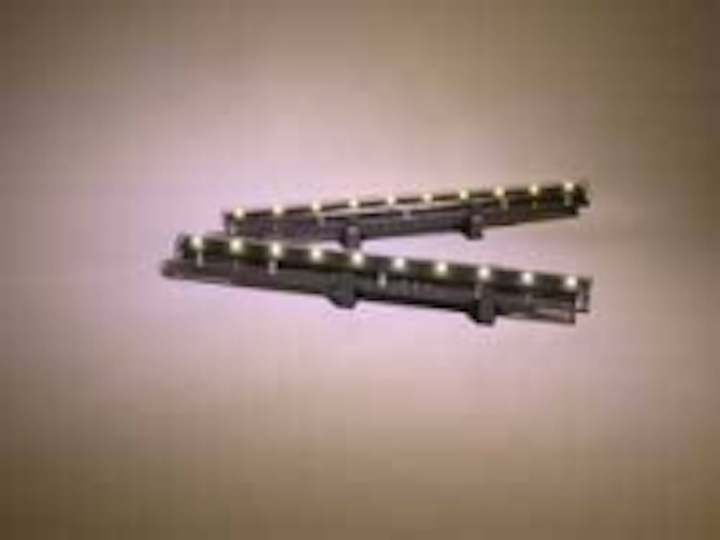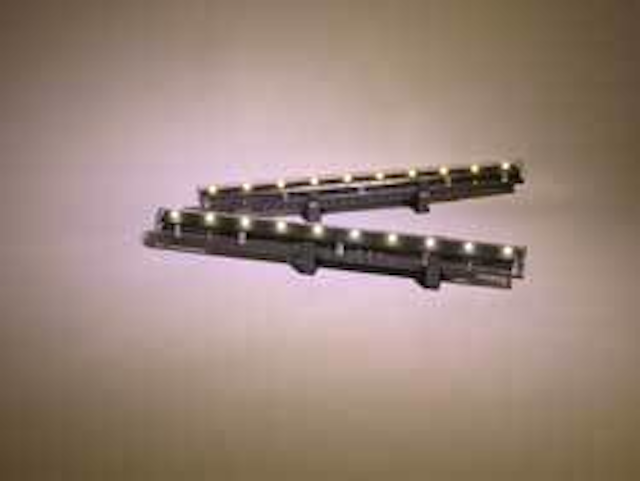 Date Announced: 12 Apr 2006
EssentialWhite(TM) series and downlight prototype set to debut at Light + Building
Color Kinetics Incorporated, a leading innovator of LED lighting systems and technologies, will further extend its reach in the white light market with new innovations set to debut at Light + Building, the world's largest lighting tradeshow, in Frankfurt, Germany, April 23 - 27.
Among the new offerings, the EssentialWhite(TM) series is a cost-effective product line designed to deliver the essential advantages of LED sources for common applications that don't require full intelligence. They apply Color Kinetics' proven expertise in LED technology, efficient LED drivers, mechanical and thermal engineering, optics and binning management -- providing entry-level LED lighting solutions that meet specifier-grade standards.
"We believe there's substantial demand for white LED lighting systems that may not offer advanced control, but which otherwise meet customers' essential needs for performance, efficiency, and reduced maintenance in certain applications," said Bill Sims, President and CEO, Color Kinetics. "With the EssentialWhite series, we intend to satisfy this demand with familiar form factors and power requirements that easily conform to existing lighting environments. While we view the future of lighting as largely intelligent, EssentialWhite delivers the primary advantages of LED sources today."
Compared to their incandescent or halogen counterparts, EssentialWhite systems boast energy efficiency, long source life, durability, and lack of radiated heat and UV emission. They are therefore well suited for areas where conventional light sources are impractical, such as tight or heat-sensitive spaces, in harsh or vibration-prone environments, and where frequent maintenance and lamp replacement are undesirable. They are available in a range of fixed color temperatures to suit varying environments, such as cool sources to accent gallery exhibits or warm sources to light intimate restaurants.
The first EssentialWhite systems are designed to suit prevalent architectural, hospitality, and retail applications, including cove and accent lighting, displays and exhibits, tracks, rails, cables and pendants. They include:
* eW Cove (pictured) -- A dimmable, 12" or 6" linear system for common, medium-luminance alcove applications.
* eW MR -- A compact lamp designed to retrofit into most standard MR16 fixtures and sockets.
Color Kinetics will also debut a prototype of its forthcoming recessed downlight for general illumination, comprising a replaceable ballast, interchangeable light module and multiple control options. It is designed to offer the output of a conventional 6" fixture in a significantly smaller aperture area, minimizing visual intrusion to the ceiling plane and reducing the required cavity height.
"With the launch of EssentialWhite and our fast-approaching move into general illumination, the Color Kinetics platform encompasses an ever-growing range of lighting needs -- from ambient to accent, decorative to functional, and intelligent to simplified," said Sims. "As adoption of LED lighting continues to rise, we believe this platform uniquely positions us to drive the technology from niche to mainstream uses."
Color Kinetics will also showcase a range of its newly launched IntelliWhite(TM) systems and popular RGB systems at the show, demonstrating the dynamic customization of environments with sophisticated control.
Contact
Felicia Spagnoli Color Kinetics Tel. +1 617-701-2292
E-mail:fspagnoli@colorkinetics.com
Web Site:http://www.colorkinetics.com