Polymer Optics scale production of LED Flash Optics
Apr 20th, 2006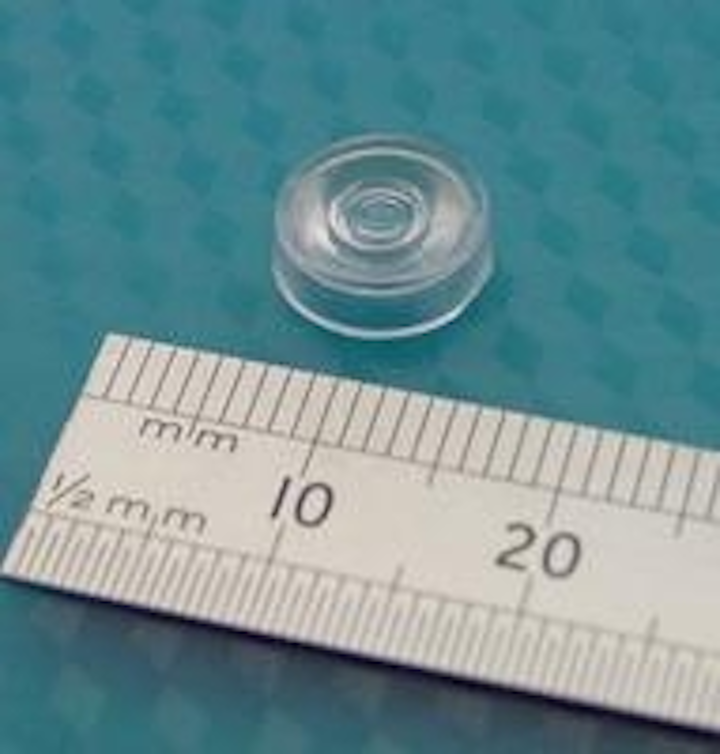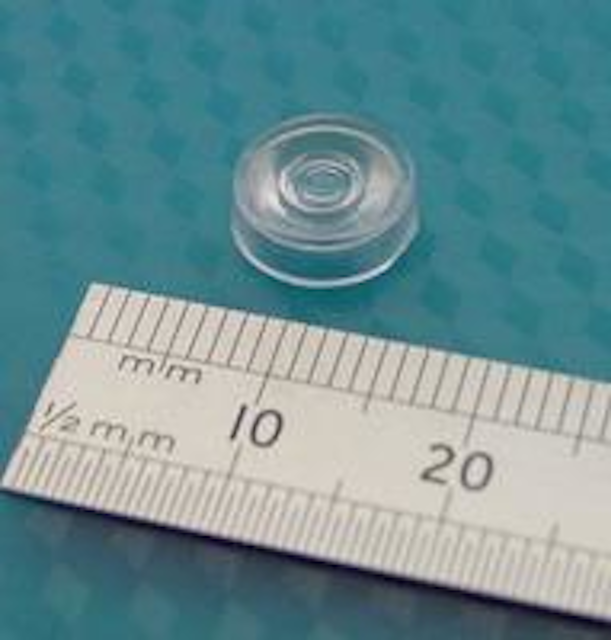 Date Announced: 20 Apr 2006
Polymer Optics Ltd (POL) has now scaled their production capacity for the 137 LED Flash Optic for use with SMT LEDs.
The new 10 impression production tooling is capable of supporting 1 million parts per month and is now ready to support growing customer demands.
The current 137 LED Flash Optic can be used with the latest Luxeon PWF1 and PWT1 LED types, and other SMT LED's for camera flash and torch applications, enabling miniature high efficiency products. The current 137 lens is 9mm in diameter x 3mm high to maintain high efficiency, but smaller designs have been created for mobile phone applications where the smallest space envelope is all important.
The complex, combined refractive and total internal reflective optical structures, used in POL's LED optics, are more efficient than simple Fresnel lens alternatives, and can be customised for a range of specialist applications. The first application for these lenses was for Sendo Mobile Phones and more recently two custom designs have been produced for the Sony Ericsson W800i and D750i mobile phones using two Luxeon PWF1 LED's in each design.
POL is also exporting the 137 optic in volume to Korea for assembly into a new mobile phone platform shortly for global release.
The 137 LED Flash Optic builds on the success of the POL standard range of compact, single cell 12.9mm hexagonal optics and holders, and the 7 Cell Cluster optics ranges.
Full details of the 137 optic and the full POL range can be found on the Polymer Optics Ltd web site www.polymer-optics.co.uk
Contact
Polymer Optics Ltd. 6 Kiln Ride, Wokingham, Berkshire RG40 3JL, England Tel/Fax: +44(0)1189 893341
E-mail:mike.hanney@polymer-optics.co.uk
Web Site:http://www.polymer-optics.co.uk