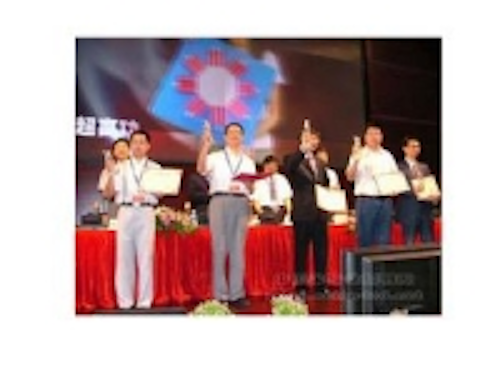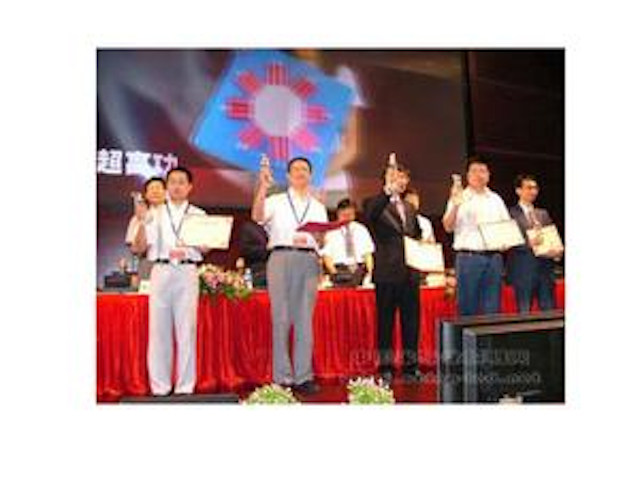 Date Announced: 21 Jul 2006
NeoPac Lighting has received a major national award, when the company's NeoBulb Combo series - Lotus Pro RGB Lantern won in the "Best Product Design" category in a major competition for China's LED industry.
"It is a major endorsement for our LED technology," said Jeffrey Chen, CEO of NeoPac Lighting. "This indicates our engineering know-how and design excellence are getting their due recognition. It is a high honor for the company, and is a distinguished achievement for all our R & D engineers involved."
He stated that ultra-high-power 54-watts "Lotus Pro" can provide RGB-mixing white lighting illumination at 1,350 lumens, and is a key product development for the NeoBulb Combo series produced by NeoPac Lighting.
All the entries for this "China National Solid State Lighting Design and Application Competition" were judged on five primary criteria – design originality, aesthetic quality, technical innovation, practical application, marketing and consumer acceptability.
The judging panel consisted of invited industry experts and key officials of the China National Solid State Lighting Policy Committee.
The award presentation was mad on July 13 at an official ceremony event during the 2006 China International Forum on Solid State Lighting in Shenzhen.
Taking place for the first time this year, the inaugural "China National Solid State Lighting Design and Application Competition" is to become an annual headline event for the LED lighting industry in the Greater China region, according to the forum organizing committee.
The Lotus Pro RGB Lantern won the award due to its combination of ultra-high power LED lighting, technical innovation, and overall design excellence.
It also blends modern mechanical construction with classic cultural elements of the lotus flower and the octagonal "Ba-Gua" pattern. Thereby it is a symmetrical-balanced "Lotus Lantern" design for the best geometric solution of heat management by the 9 proprietary system-in-package heat pipe based thermal modules.
Developing its own in-house LED packaging, NeoPac is at the forefront of solid-state lighting with 8 power chips (RRGGGGBB) on each of the 9 single-point-light source NeoPac Emitters.
The Lotus Pro RGB Lantern thus can provide 54 watts total for general illumination applications, with high brightness output on RGB-mixing white as well as in variable single colors.
It is this proprietary single-packaged and system-in-package design that empowers the "Lotus Pro" to achieve the high luminous flux and RGB-mixing white for general illumination.
Single color lighting is available for red, green, blue and also mixed colors at high lumen output.
Chen explained the ultra-high-power output is achieved with NeoPac's system-in-package technology, "We can control the RGB chips junction temperature (Tj) inside NeoPac™ Emitter under 60°C,with the ambient temperature (Ta) at 25℃."
"It is a crucial issue for keeping the high power (6 w) RGB junction temperature at such low level since the decay rate of blue, green and red chips are quite different at high junction temperature. It is the hurdle for high power RGB package application for general lighting."
Contact
Jason Pan, NeoPac Lighting Tel. (886-3) 5583-620 Fax (886-3) 5586-909
E-mail:jasonpan@neopac-lighting.com
Web Site:http://www.neopac-lighting.com