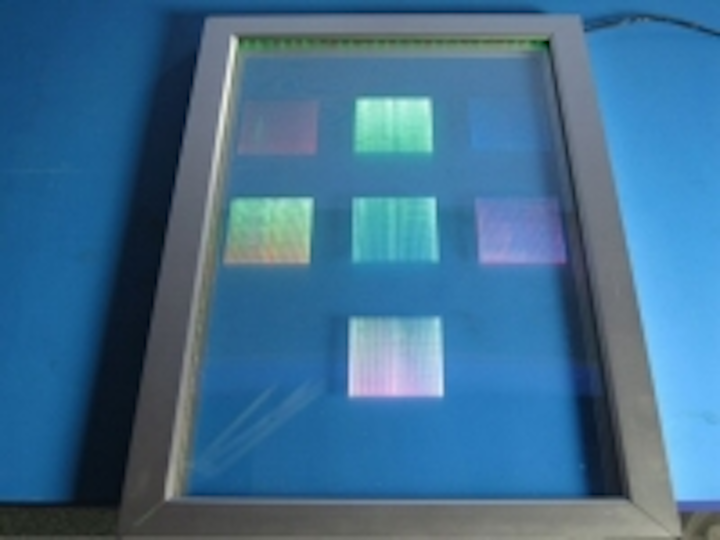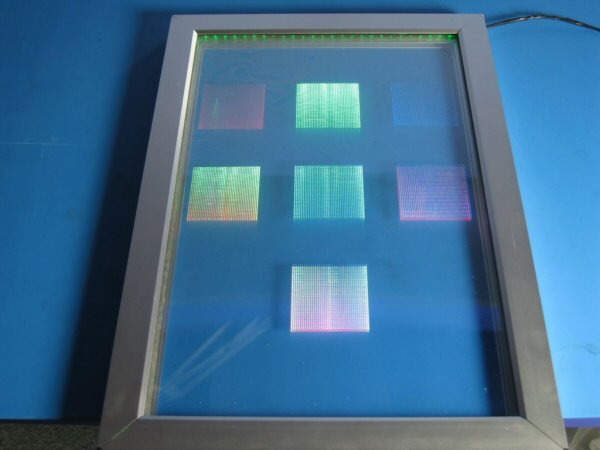 Date Announced: 23 Oct 2006
Fujikura Europe has unveiled a new light illumination panel named "Illumi Alley" to the European market. This innovative, unique technology is ideally suited for the illumination of signs or subtle internal or decorative lighting.
Available as a panel or in a rod format, 'Illumi Alley' is a low cost, thin and lightweight alternative to existing lighting products. Its excellent visualisation and high brightness can be colour customisable by using RGB LED's.
"The special reflection dots on the thin Light Guide Plate reflect the LED light to the surface at high efficiency," says Rob Walker, Business Development Manager at Fujikura Europe Ltd. "This means that it provides a good level of brightness and illumination balance. The brightness distribution can be controlled, providing graduated or multipoint spot lighting."
"This product is a slight departure from the mainstream range of products from Fujikura, however, the combined skills of our R&D department played a large part in its innovation." says Neil Bessant, Marketing Manager at Fujikura Europe Ltd.
"We have to go outside of our core distribution to forge relationships with Building Contractors, Construction Companies, Office and Home interior design consultants, Automotive Manufacturers and Signage Producers to promote this product."
Contact
Fujikura Europe Tel. +44 (0) 20 8240 2000
Web Site:http://www.fujikura.co.uk