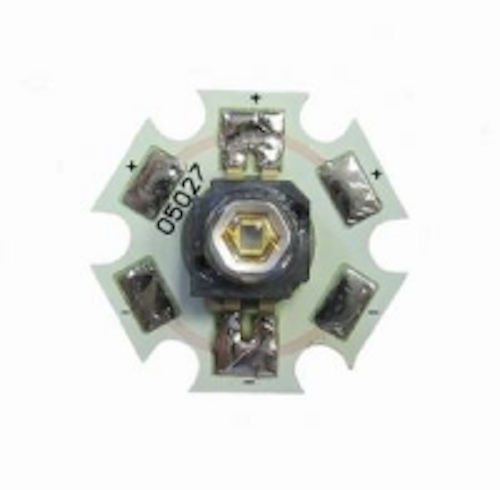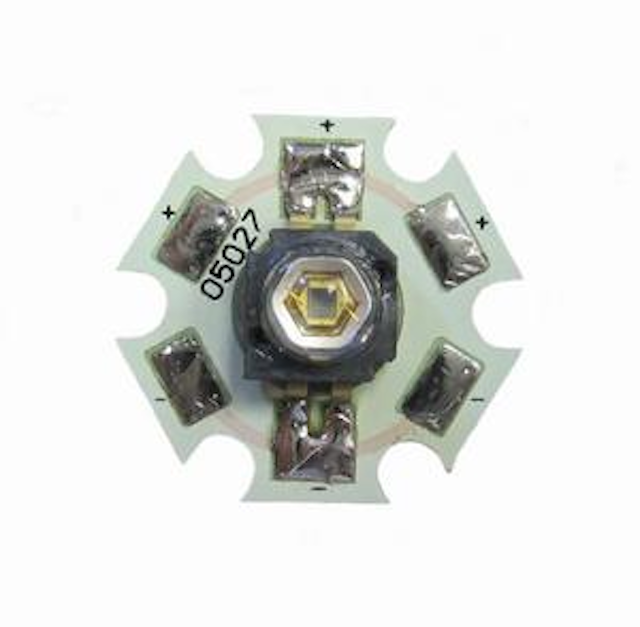 Date Announced: 23 Oct 2006
Randolph, Vermont – LEDdynamics Inc., a leading manufacturer of constant current drivers for Light Emitting Diodes, released an electrically isolated LED module on MCPCB for the LUXEON K2 emitter. The isolated aluminum MCPCB allows the user to mount LEDs to a heat sink without the need to electrically isolate each LED.
The LuxDrive 5027 Star K2 is capable of delivering up to 140 lumens per LED, and offers greater flexibility due to its ease of integration into fixtures and OEM applications. Measuring only 0.83" from tip-to-tip, the Star K2 package is small in size yet powerful enough for integration in luminaires, signs, channel letters, or architectural lighting applications.
The 5027 Star K2 is built on metal core PCB, utilizing a thermal management design, which provides a longer service life. The Star K2 LED Module allows for deployment of a single LED module or connects in a continuous row. Optics are available for directional lighting. Standard
options are the popular K2 Base Lens System or 20mm lens and holders ranging from 5º, 15º, 25º, or 5º x 20º degrees.
Designed to fulfill the need for an electrically isolated LED star module, the 5027 Star K2 minimizes the complexity of integration into LED arrays, and has the same dimensions as the LUXEON I, III, and V stars.
Download the datasheet at
www.leddynamics.com/LuxDrive/datasheets/5027-Star-K2.pdf
.
LEDdynamics manufacturers the LuxDrive line of products, and provides technology, services, and education that enables and accelerates the adoption of LEDs as a medium of illumination. The LuxDrive line of Power Modules for Light Emitting Diodes provide constant-current regulation to LEDs and simplifies the design of LED products. LuxDrive offers the industry's smallest constant current LED drivers, including the BuckPuck, the smallest multiwatt dimmable constant current driver available.
Contact
Mason Alling, Director of Sales and Marketing LEDdynamics, Inc. Phone:(802) 728-4533 x216
E-mail:Malling@LEDdynamics.com
Web Site:http://www.luxdrive.com