Luminit announces machine vision diffuser applications
Dec 15th, 2006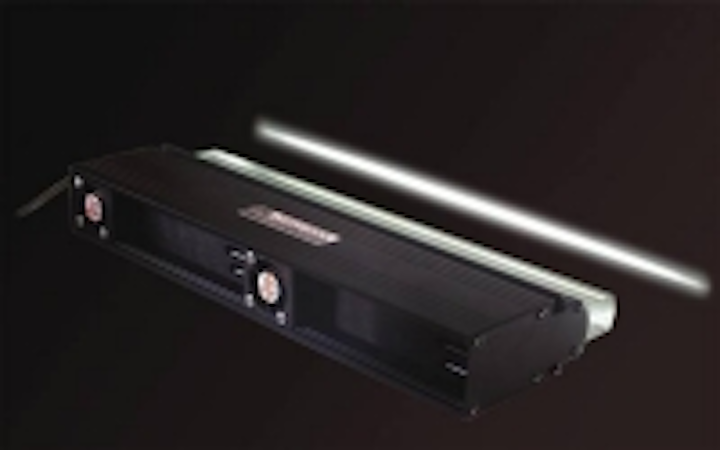 Date Announced: 15 Dec 2006
Torrance, CA –- Today's advanced Automatic Optical Inspection (AOI) platforms incorporate the latest high resolution cameras to detect and measure defects on surfaces ranging from silicon wafers to champagne bottles.
Integral to this process are illumination systems that provide highly homogenized and precisely controlled illumination angles. Luminit diffusers enable both of these attributes with minimal transmission loss (~8%) for either line scan or backlight applications
Line scan applications typically require LED or fiberoptic lightlines with a high level of uniformity across the long axis. The use of Luminit's asymmetrical diffusers (i.e. 30x5º) in this application has been proven to improve uniformity beyond 95% when the long axis is oriented in parallel with the wider angle axis of the diffuser. These diffusers are available in custom widths and any lengths up to 1500 feet.
Highly uniform backlights are required for inspection of transparent objects (i.e. bottles, LCD glass, etc) to detect imperfections or cracks. Luminit's symmetrical diffusers are currently in use in such applications to homogenize the backlight (either edge lit or direct back lit), resulting in more repeatable and accurate dimensional measurement of the part under inspection.
The photo shows an HB White LED Lightline, courtesy of Advanced Illumination.
Luminit provides Light Shaping Diffusers for virtually any Machine Vision application: Lightlines, Backlighting, Co-Axial Lighting or Ring Lighting.
Luminit, formerly the Light Shaping Division of Physical Optics Corporation, is a privately held high technology company specializing in custom and standard holographic diffusers. Luminit has commercial experience that covers areas including bio-medical, semiconductor metrology, automobile lighting, architectural lighting and display applications. Luminit Light Shaping Diffusers® are available directly or through its network of domestic and international distributors.
Contact
Suleyman Turgut Tel: 1-310-320-1066
E-mail:sturgut@luminitco.com
Web Site:http://www.luminitco.com