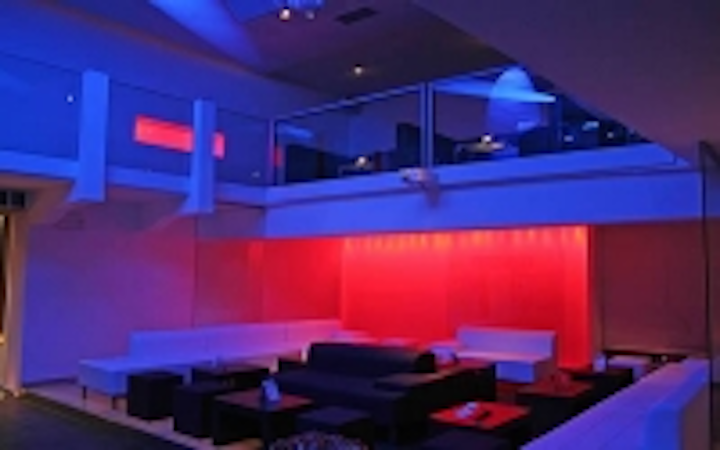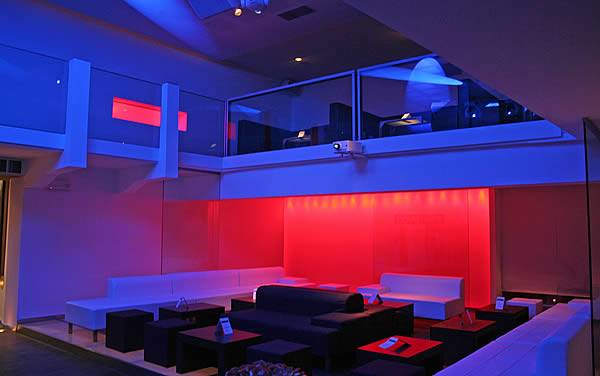 Date Announced: 19 Dec 2006
Type: Indoor installation
Date: October 2006
Location: Giulianova Alta, TERAMO, ABRUZZO, Italy
Products Used: MR16
The Novavita Disco Club at Giulianova Alta (TE), opened in 1993, is an old 1930's cinema that has been converted and restructured with great intelligence.
With capacity for 400 persons, the Novavita stands out for its highly personal style and its multifunctionality, not only a place to meet people, listen to music and dance but also to relax and enjoy fine wine and a selection of traditional local food specialities.
Beneath the two main storeys of the club there is in fact a special area for snacks and dinner parties.
The club reopened again last October, after extensive renovation work on its architecture and the renewal of its audio/video/lighting systems, to designs by architect Marco Troiani.
The lighting choices made for the new Novavita reflect the club's originality.
The versatile new lighting system features the new DTS MR16 LED lights, installed by the company "Promotion" managed by Mauro Traini.
This solution has allowed significant aesthetic results to be achieved, creating clearly defined zones with uniform surface colouring.
It has also been possible to use MR16 LED lights creatively, combining them with reflective, translucent or transparent materials.
The intensity and colour of the lighting at the Novavita can be controlled with great precision, with the possibility of choosing from a virtually unlimited range of colours to give the club a different character depending on the theme of the evening and the music played.
The light effects that can be obtained with the LEDs are also coordinated with the lighting on the dancefloor.
Naturally, all the MR16 LEDs are centrally controlled.
The advantages of the system include its low maintenance costs (the LED's have a duration of about 60,000 hours) and low power consumption, significantly less than that of conventional halogen or incandescence lamps.
Wiring of the MR16 LED's has been simplified by the use of dedicated T-BOX RJ12 connectors.
The lighting system was installed in the entrance, the main hall and the alcoves located behind the gallery on the second floor of the Novavita.
Entrance
6 ceiling-embedded MR16 LED RGB lights with swivelling lampholders inside opal glass "U" profiles.
1 DMX-512 LED power supply and control board.
Main hall
28 MR16 LED RGB lights on ceiling with lampholder and behind an opal glass screen.
3 DMX-512 LED power supply and control boards.
Gallery
4 MR16 LED RGB lights (2 for each alcove) behind opal glass.
1 DMX-512 LED power supply and control board.
Dancefloor
The dancefloor also has 4 XR250 SPOT moving-head lights and 2 STROBE DMX lights.
Contact
D.T.S. Illuminazione srl Via Fagnano Selve 10-12-14, (Loc. La Cella) 47843 Misano Adriatico (RN) ITALY
E-mail:info@dts-lighting.it
Web Site:http://www.dts-lighting.it